What is SiteRubix.com? SiteRubix.com is a web hosting platform created by the same people who developed Wealthy Affiliate, the two services work hand in hand and provide an all in one state-of-the-art web hosting service plus step by step training to learn how to build websites that earn you money.
SiteRubix makes it easy to  Build Your Own Website In 30 Seconds For Free and is on my  Top Free Affiliate Marketing Tools List. Together with WA, they focus on teaching affiliate marketing in a large community/network of like-minded people.
Who Is SiteRubix For?
SiteRubix is for anyone looking to earn money online by building a website or multiple-sites. They provide you the opportunity to earn as you learn and to mastermind with thousands of other helpful community members. The benefits of SiteRubix don't end there.
Who's Using SiteRubix?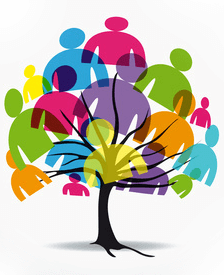 One of the best things about building an online business is that virtually anyone can do it regardless of age, location or background.
Everyone from Newbies to seasoned million dollar marketers are using the SiteRubix/Wealthy Affiliate Platform to learn how to build and create passive income streams.
As a member, you can network and stay in touch with other members. This is not some FaceBook group or forum, this is a one of a kind social network type experience without the spam and useless posts.
Premium members can also send private messages to other members including the owners of the company.
A Service That Pays For Itself & Pays You Back
Everything inside WA is related to helping you achieve a successful online business.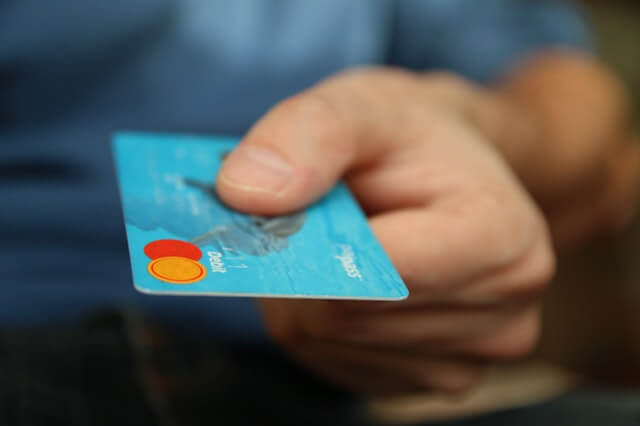 Aside from learning how to build your own money making websites, each member get's his or her own blog within the Wealthy Affiliate Platform. This internal blogging system can be a very lucrative money-making opportunity.
When people sign up for SiteRubix or Wealthy Affiliate from one of your blog post on the WA platform, you get them as a referral. If they sign up for a Premium member, you get a recurring commission as long as they stay a Premium member. It's a Win-Win-Win.
Refer just two Premium Members and your membership pays for itself. My self and others have done just that. I'm basically getting the Premium Membership for free. It's a great way to earn passive income.
Free Starter Membership vs Premium Membership
There are no upsells*. You either get a Free Starter Membership or a Premium Membership. Domain names are sold separately.
No Credit Card Needed! This is not a trail, you can keep using your 2 free websites as long as you like. Access to the free training doesn't expire.
Essential things you'll get with the FREE Starter Membership:
No Credit Card Needed! This is not a trial, you can keep using your 2 free websites as long as you like. Access to the free training doesn't expire.
2 Free Websites. Pick from 12 beautiful Website Designs (WordPress Themes).
Virus & Malware protection.
SiteContent. A simple writing platform for creating your website pages and blog posts. Includes a grammar and spelling checker plus writing templates that will speed up your content creation.
Online Entrepreneur Certification Level One. 10 Free Lessons
Affiliate Bootcamp Training. 10 Free Lessons.
Access to 2 Classrooms where specific topics are covered.
Jaaxy Keyword Research Tool. 30 keyword searches and 30 SiteRank scans to track your website rankings.
7 days access to Live Chat with Instant Support.
Connect with me and 1000's of other helpful people inside the WA community.

Now that's a lot of stuff for free. Let's take a look at what the Premium Membership has to offer.
The Premium Membership is the most cost-effective all in one deal on the planet. A no-brainer, bang for the buck. And as I said above it can pay for itself.
No upsells*. Everything is included. Most web hosting companies nickel and dime you with never-ending upsells. I know because I used them. What seemed like a good deal, ended up costing me a lot of money.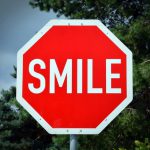 Not with SiteRubix and Wealthy Affiliate, everything that other web hosting companies charge extra for is included. Not to mention, all the training and support one receives at WA that other web hosting companies don't even offer. If you want to earn money online, it really is a no-brainer, bang for the buck.
*NOTE: Keep in mind, domain names and The Jaaxxy Keyword Research Tool are separate services.
You get 25 subdomains at no extra cost with a Premium Membership and can buy your own domain names right within WA's platform. The Premium Membership of WA comes with Jaaxxy Lite. That's more than enough for your keyword research tool needs. Domains are sold separately for about $14.00 a year and that includes free SSL, Privacy Protection, SiteSpeed, email and more.
Premium Membership
The Premium Membership has such a significant number of benefits, I didn't list them all here but here are my Top 30.
Top 30 Reason Why to Use SiteRubix.
Top 30 Reason Why to Use SiteRubix – In no particular order
50 Websites Total websites with a Premium Membership. 25 subdomains and 25 with your own domain names.
The Free Membership gives you more than tons training to try things out.
No Credit Card Needed! for free starter account.
Easy-to-Understand Step by Step Training. Videos and more.
Online Entrepreneur Certification. The Online Entrepreneur Certification is 50 lesson total this series of courses walk you through the process of creating and growing a business within absolutely ANY niche you want.
Affiliate Bootcamp. The Affiliate Bootcamp training is a 70 lesson series of courses that walks you through the process of creating and establishing a business in a niche related to the promotion of Wealthy Affiliate.
Weekly LIVE Interactive Classes. Each and every week we there are Live Class training from industry experts.
Over 300 Hours of Expert Education. Access to ALL of the past live classes
Earn Revenue Creating Your Own Training.
Your Own Authority WA Blog.
SiteDomains. The World's Only All Inclusive Domain Platform.
SiteProtect. Increased Spam Protection.
SiteHealth. Website Analysis
Advanced Website Training.
Website Security and Backup.
Outstanding Technical Support. 24/7/365 Site Support
1,000's Professional Website Designs to choose from
SiteSpeed. Fast loading web pages with average page load time at around 1.3 second
Beautify Your Content With Over 1,000,000 Beautiful Graphics.
Plagiarism Checker.
Templates for Efficiency. Set-up certain content structures and layouts in minutes with SiteContent templates.
Active and helpful community. Connect and mastermind with others.
Easy Website Builder. Build Wordless quick with All in one SEO plugin preinstalled.
SSL Certificate.
SiteFeedback. Get Help feedback on your website from other Members of the community.
SiteComments. Unique comment system. Get tons of comments on your blog post and pages using WA's unique comment system.
Jaaxxy Keyword Research Tool.
SiteRank, Tracking Your Website Rankings.
Brainstorming New Ideas.
Mentoring From the Founders.
So there you have it folks, SiteRubix is an awesome way to start or to grow an existing online business.
Related Reading
18 Reasons Why Affiliate Marketing Is The Best & Easiest Way To Make Extra Money Online
8 Things That Successful Affiliate Marketing Websites Do
Comments and Questions
Do you have any questions or comments about SiteRubix or Wealthy Affiliate? I would love to hear from you. Feel free to leave questions or comments below.
Thanks,
Greg