DotCom Secrets Review 2019 (Is It Worth The HYPE?) Free Sales Funnel Templates & Book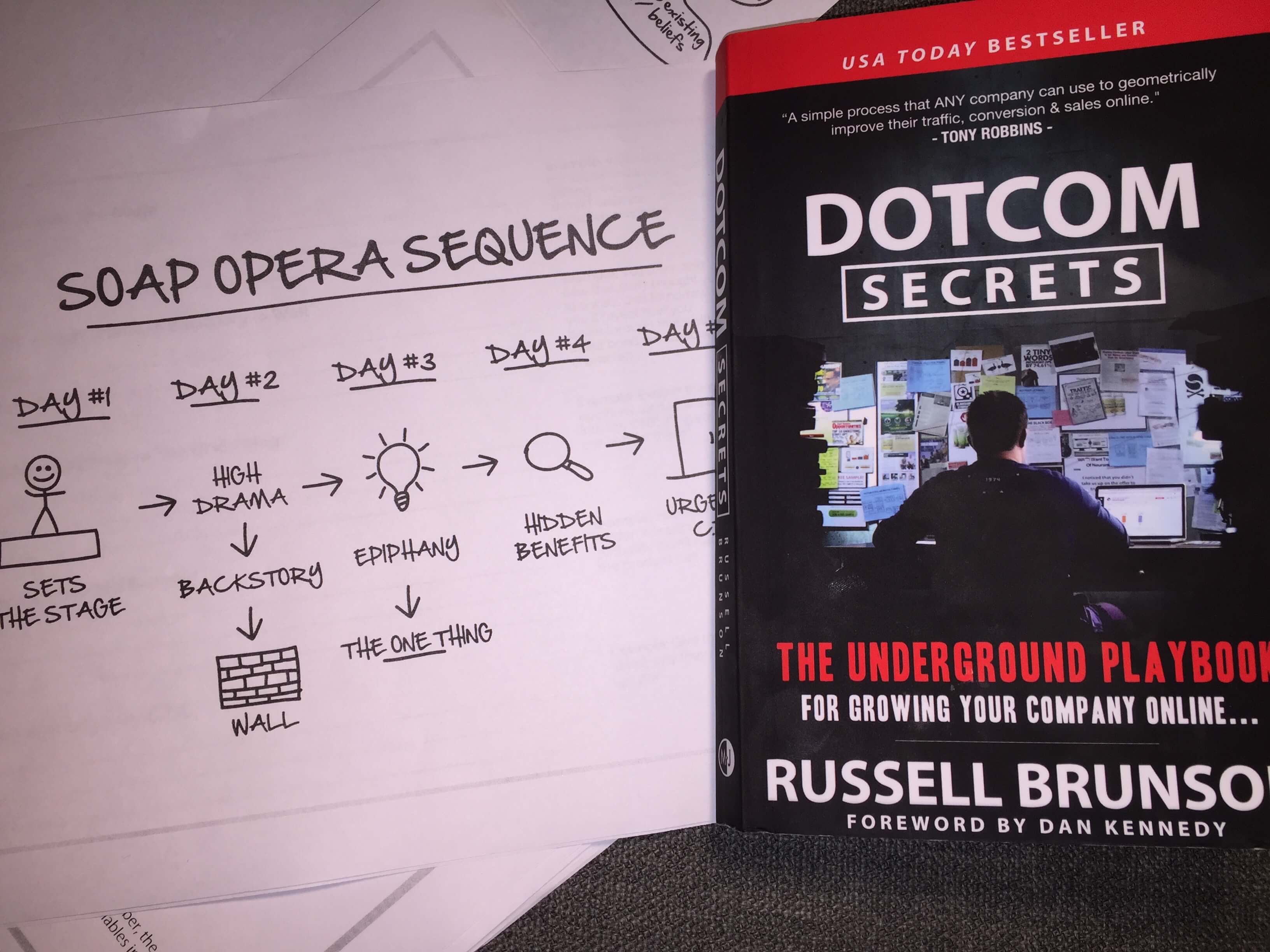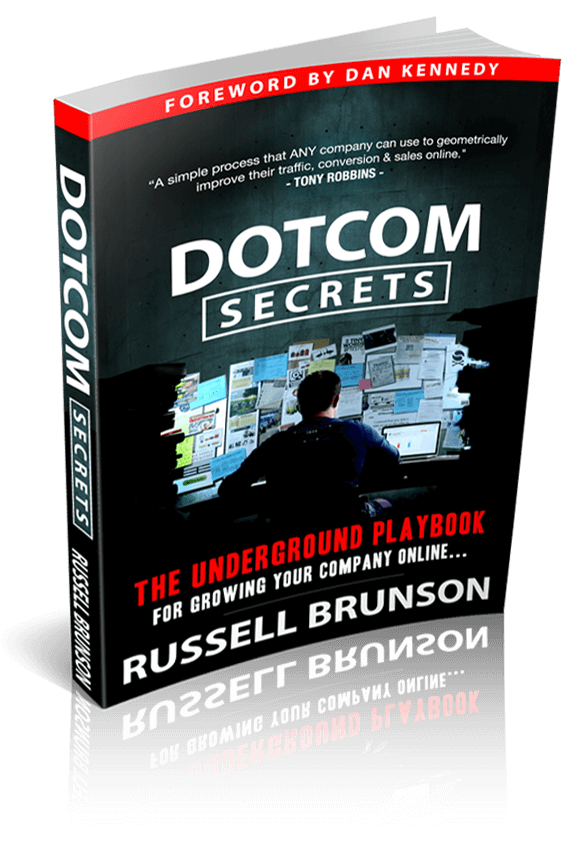 DotCom Secrets Review. Are these Free Sales Funnel Templates and Book Really Worth The Hype? Well, If your having trouble coming up with good sales funnels or finding your dream consumers, getting traffic to your website, or converting that traffic when it shows up, then this free book is for you.
DotCom Secrets by Russell Brunson has helped me and thousands of others understand and implement a solid proven markting strategy for building successful campaigns.
Tony Robbins said that it's: "A simple process that ANY company can use to geometrically improve their traffic, conversion & sales online"
In short: DotComSecrets will give you the marketing funnels and the sales scripts you need to be able to turn on a flood of new leads into your business.
Let's take a closer look in this short video I made: 
As you saw in the video above, what you're about to learn in this free book can be a little overwhelming, but Russell includes simple diagrams that will help you recall the most important information. 
I was amazed after reading the book and then looking at the diagrams, how simple it was to remember everything. Awesome.
Get your free copy of DotCom Secrets The Underground Playbook For Growing Your Company Online
Table Of Contents 
DotCom Secrets is divided into four main sections and one bonus section. You will need to read the whole book all the way through to fully understand it. Then you can go back and use it as a reference.
There are simple diagrams to help you recall key points, the funnels and the scrips in the book.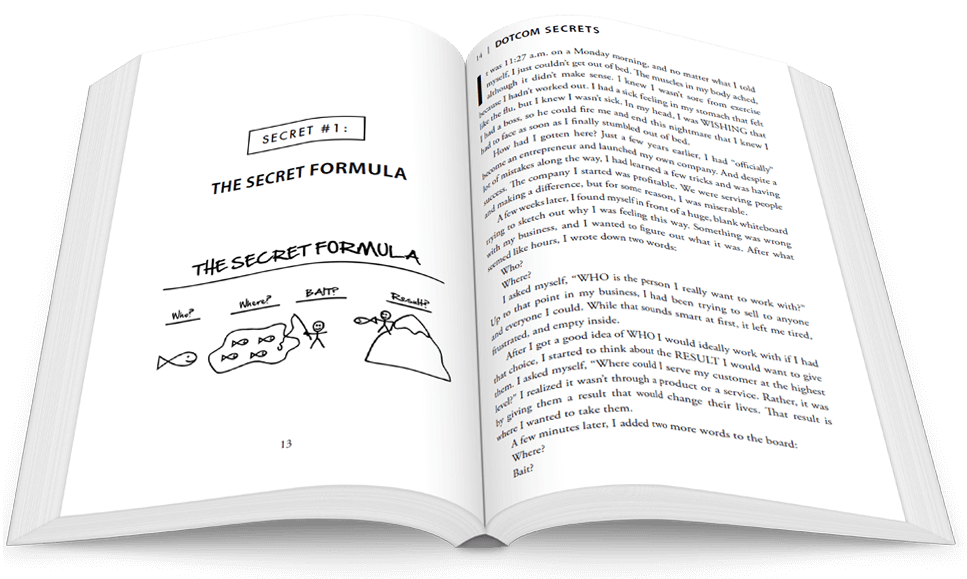 Here are the table contents and what you learn.
Section One: Ladders and Funnels
Secrets 1-5
The Secret Formula
The Value Ladder
From a Ladder to A Funnel
How to Find Your Dream Customers
Three Types of Traffic

Section Two: Your Communication/ Follow Up Final
Secrets 6-8
The Attractive Character
The Soap Opera Sequence
Daily Seinfeld Sequence
Section Three: Funnelology Leading Your Customers to the Sale Over and Over Again
Secrets 9-13
Funnel Hacking
Seven Phases of a Funnel
The Twenty Three Building Blocks of a Funnel
Frontend vs Backend Funnels
The Best Bait
Section Four: Funnels and Scripts:
Frontend Funnels
Two Step, Free Plus Shipping
Self-liquidating Offer
ontinuity
Funnels for the Middle of the Value Ladder.
The Perfect Webinar
Invisible Funnel Webinar
Product Launch
Backend Funnels 
High-Ticket, Three Step Application
Section Five: ClickFunnels 
Conclusion: Ignite Your Funnel
Final Thoughts
I really liked reading DotCom Secrets and I believe anyone doing business online will benefit from it.
It's packed with a bunch of techniques and strategies for helping you create wealth online. This could be from your own products or affiliate products or a combination of both.
As Russell indicates, this book is a playbook. So it's meant to be read multiple times. The simple drawing diagrams really do make a great instant recall of the lessons, and funnels.
As you read it the first time, you will get an initial understanding of it, and then you can use it as a reference book as you begin implementing each of the strategies.
Overall, if you do any selling online or want to start making money online, I highly recommend you get a free copy today. I assure you that you will learn and discover new ideas from it.
Get your free copy of DotCom Secrets The Underground Playbook For Growing Your Company Online Today!
Disclosure of Material Connection: Some of the links in the post above are "affiliate links." This means if you click on the link and purchase the item, I will receive an affiliate commission. Regardless, I only recommend products or services I believe will add value to my readers.