3 Step Method $10k/Month? [SCAM] All the RED FLAGS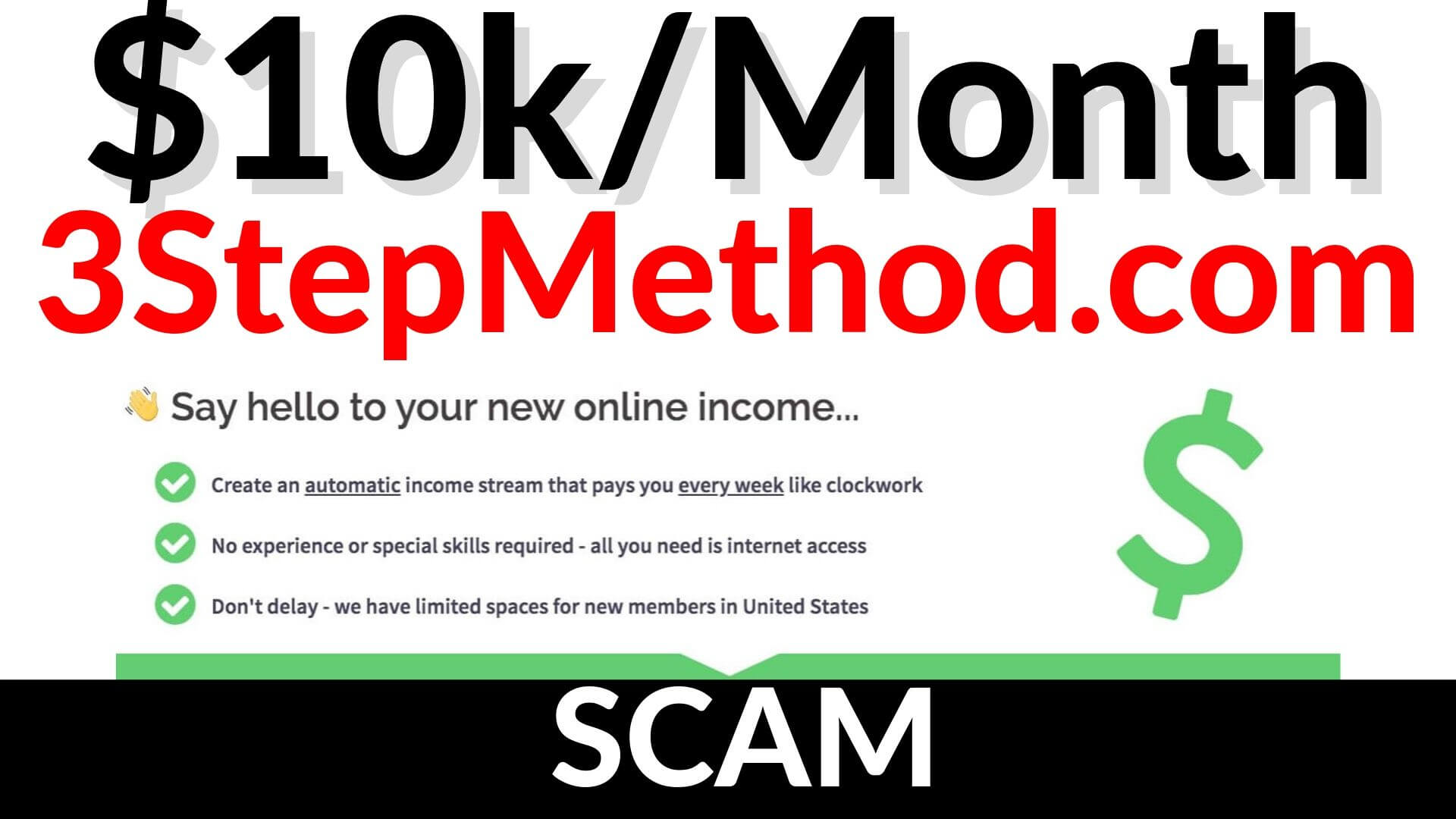 Is 3 Step Method a Scam or Legit? (2021) 3 Step Method Review  
Can you make $10,000 a month with the 3 Step Method or is this just another Clickbank Marketplace Scam?
Are you looking to make an online income that is legit and doesn't waste your time and money?
Let's take a look at what 3 Step Method.com is all about.
First, I must compliment you for taking the time researching the legitimacy of any website, program or business. It is important to review a program before buying it or wasting your time because there are so many scams online!
My review of 3 Step Method will be detailed out in the following sections:
What Is 3 Step Method?

How 3 Step Method Actually Works

Is 3 Step Method a Scam or Legit?

3 Step Method Conclusion 

My Secret Weapon For Success Making Money Online (Free Membership – No Credit Card Needed)
Are You Trying To Make Money Online But Nothing You Try Ever Works? Check Out My #1 Recommended Way of Making Money Online  – Get A Free Membership Right Now. – No Credit Card Needed.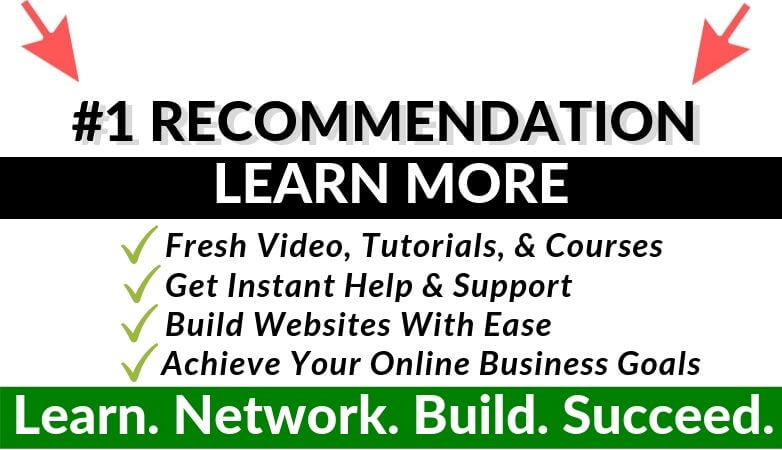 What Is 3 Step Method?
Product Name:

3 Step Method

Website:

3StepMethod.com

Headline Claim On Website:  Create an automatic income stream that pays you every week like clockwork.

No experience or special skills required – all you need is internet access. Don't delay – we have limited spaces for new members in the United States.

Product Type:

Unsure. You need to give them your email address to find out how it works and then they don't tell you how it works.

Who Is This For?

Get rich quick daydreamers

Owner/Creator:

Unclear.

Price At Time Of This Review:

$37

Upsells:

Yes

Red Flags:

Yes

Do I Recommend This?

No! Do you want to make a sustainable online income? Checkout

 

My #1 Recommendation.
How 3 Step Method Actually Works
The first big red flag with 3 StepMethod is they don't tell how it works. They say to give them your name and email before they will tell you any more information. WHAT?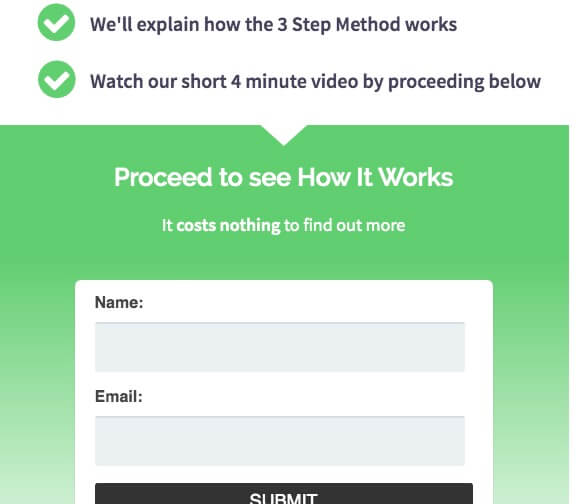 However, even after you signup they don't explain anything and send you an email claiming they will give you $50 for watching a video.
Here's a copy of the email they send you (links removed):
The Email
Great news, we have reserved your position with us!
You're just minutes away from creating your first automatic income stream with 3 Step Method.
To claim your $50 for watching the video, you just need to activate your account with us.
Final Step – Click Here to Start Your 60 Day Risk-Free Trial
You'll then be able to instantly log in to the member's area and get started.
See you in the member's area shortly.
Regards,
The 3 Step Method Team
P.S. We can't hold your position for long, so complete the final step here to secure your space. Don't miss this opportunity to join thousands of other members who are receiving weekly payouts with 3 Step Method.
— End of email
If you click on the link in the email, it will take you to a page that still doesn't explain anything. Then they ask you to purchase a product for $37.
This is all very shady. But is it a scam?
Is 3 Step Method A Scam Or Legit?
Personally, I cannot recommend any product that doesn't even explain to you what it is or how it works unless you pay for it.
As with many of these shady online products and Clickbank Marketplace Scams, 3 Step Method hire actors from fiverr.com to try to convince people that they are legit.
It's a scam indeed.
Fake Testimonials: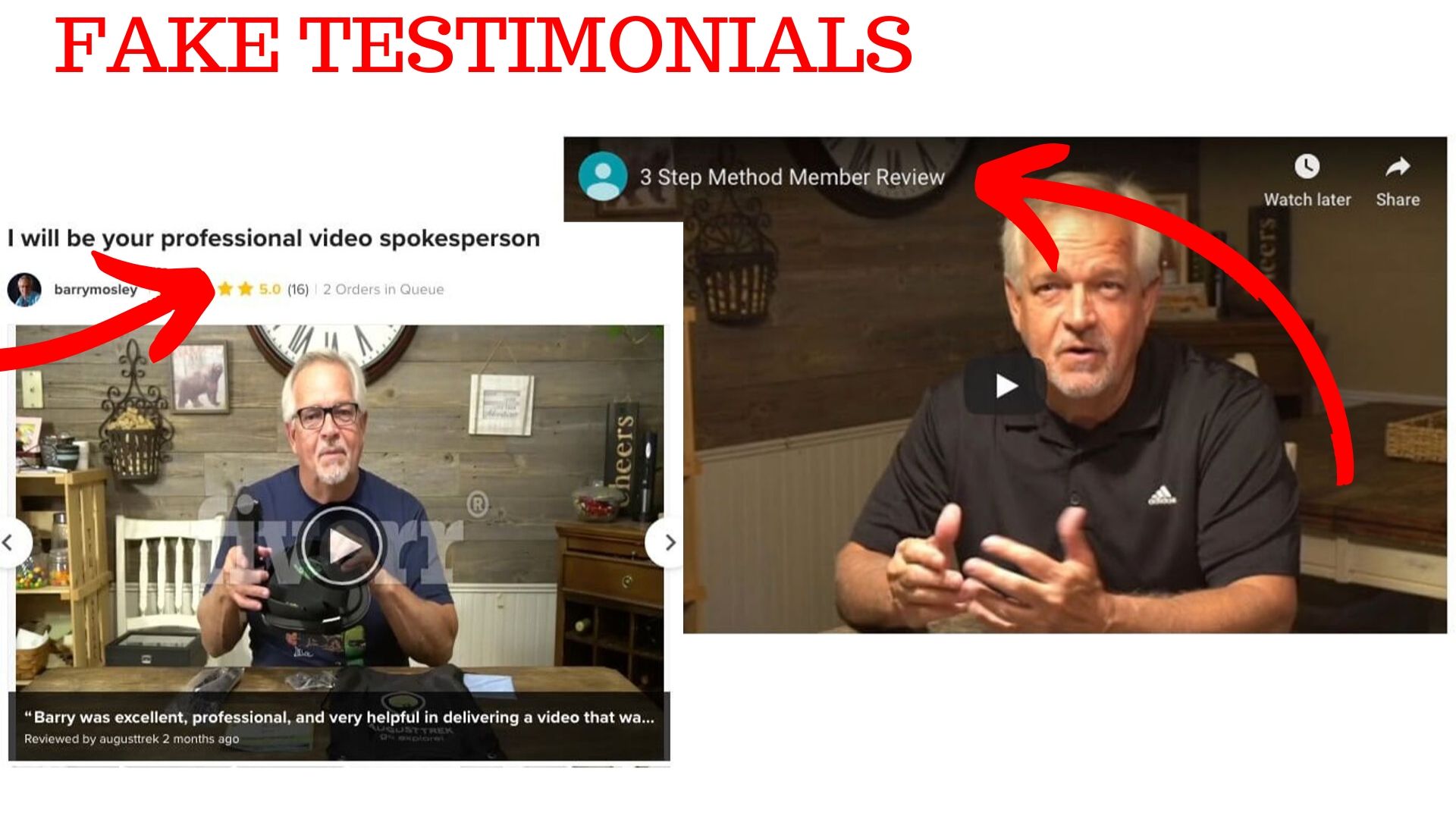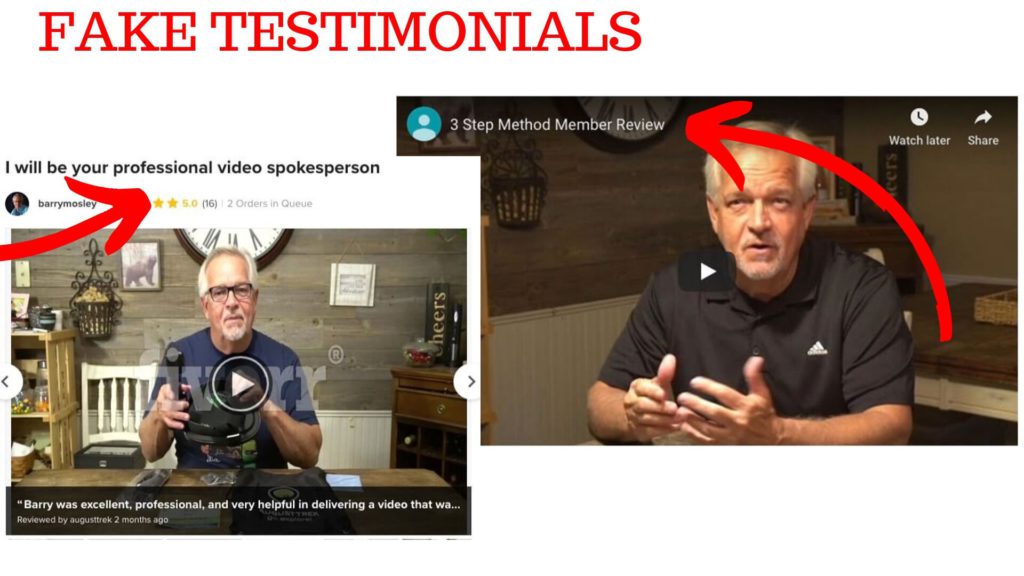 3 Step Method Conclusion 
I hope this 3 Step Method review will save you some time and money! I think it's safe to say this is not a legit opportunity and you should avoid it.
Would you pay for a product that doesn't even tell how it works, uses fake testimonials, and claims you can make $10,000 a month?
If you're serious about learning how to make money online and want to learn from a legitimate source. (1.5 million members strong) then read on.
Secret Weapon For Success Making Money Online
Here's My Secret Weapon For Success  Making Money Online
You probably found my website by searching for 3 Step Method. Wouldn't you like to have an online business that people find in the same way?  
How would you like to be in business for yourself, but not by yourself?
Imagine having the right tools, education, and support from successful entrepreneurs and creating a full-time income.
You don't even have to spend money on ads and promotions like most businesses.
Signup Today and discover new marketing tips, read powerful stories and case studies and get inspiration, find high paying commissions  and so much more
The Most Realistic Way For Regular People To Make Money Online.
Have you tried 3 Step Method?
If you have any questions or just want to say hi, please leave any comments below.
Thanks,
Greg