Don't Get Banned From The Amazon Affiliate Program | Top Reasons Why You May Get Banned + Banned States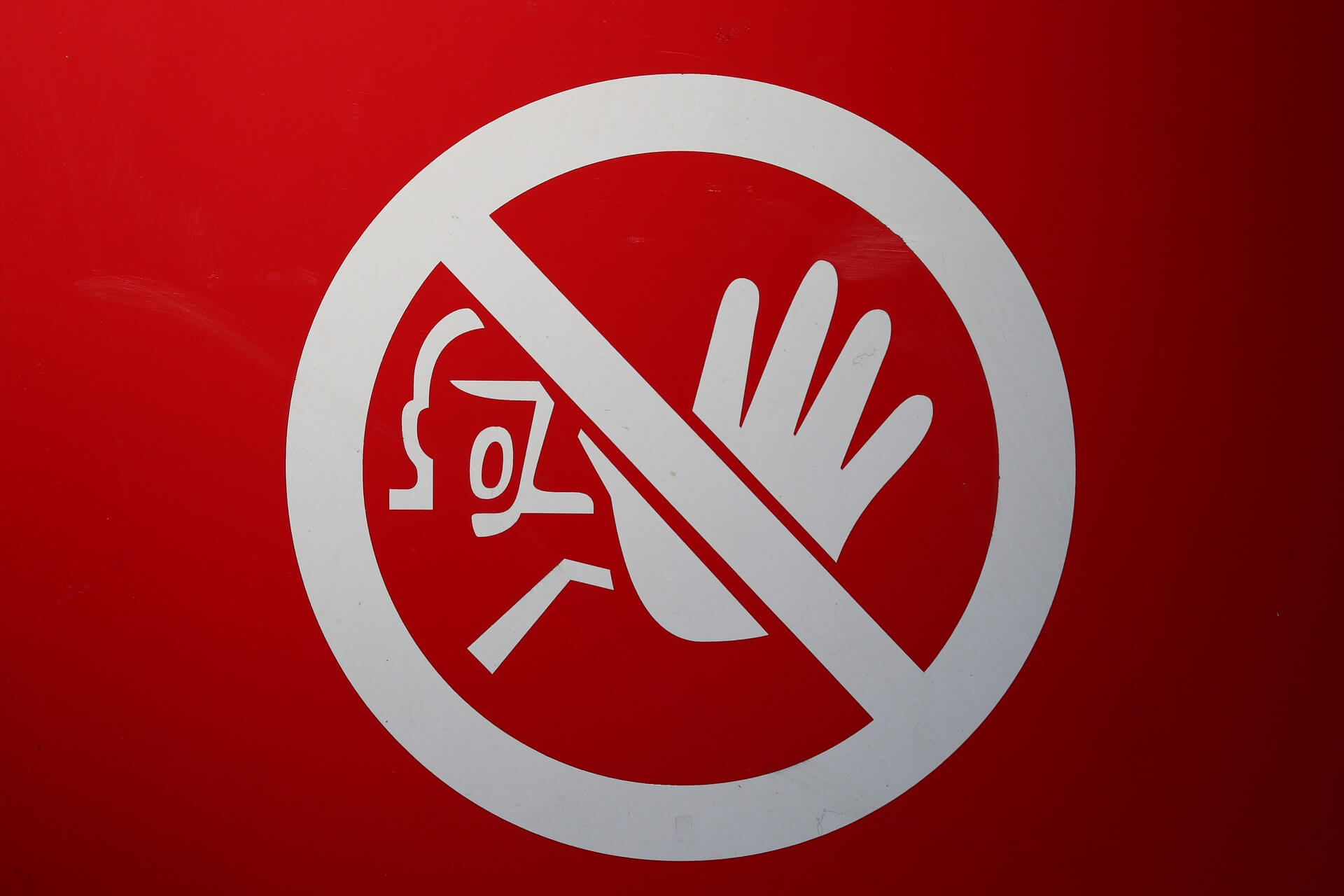 The Amazon Affiliate Program know as "Amazon Associates Program" is one of the most widely used affiliate programs in the industry and it also has some of the most rules. Breaking these rules can get your account suspended, or worse you can be banned from the Amazon Associates Program altogether.
Related Post: How To Make Money From Amazon – 7 Ways To Get Paid By AMAZON Working From Home
Banned States
Unfortunately, because of tax laws, if you live in certain states, you won't be able to benefit from this program.
If you try to signup for your Amazon Associate account, They will tell you right away if your state is available to take part. These states may change but as of now residents of Arkansas, Colorado, Rhode Island, Vermont, Maine, and Missouri aren't able to take part in the Amazon Associates program.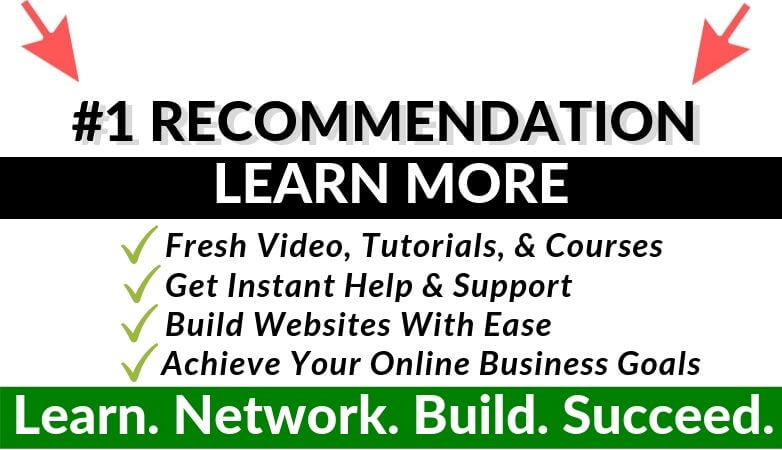 What Can You Do If Your State Is Banned?
If you have the downside of being in one of these states, there are still alternatives for you to conduct your affiliate marketing business. One option is for you to use different affiliate programs. You can find many with Wealthy Affiliate's Free Starter Membership.
Don't Get Banned
If you want to start making money with Amazon Associates program or you already do, here are some reason people get banned from Amazon's Associates Program.
If you break any of Amazon's long list of Terms of Service (ToS), all of the time and work you've put into your website could take a serious hit.
These are just a few of Amazons Rules, It's in your best interest to read all of the Associates Program Operating Agreement, Associates Program Policies and. Do don't rely on what you see other people, gurus, and other people on youtube videos/blog post to let you know what is ok. Go right to the source.
I see a lot of people/blogs breaking the rules.
Keep in mind: Just because others are doing some of these things and getting away with it doesn't mean it is ok and it doesn't mean you will get away with it. It means that Amazon has caught them yet.
1. Read the Operating Agreement
This may seem obvious, but most people don't read Amazon's Terms Of Service. Not reading the TOS will most likely get you band from Amazon's Program eventually. The Amazon Operating Agreement has some of the most rules I've seen in any affiliate program.
As one of the largest websites and online retailers in the world, they do have to protect their brand and business, so it only makes sense they would have tons of rules. However, I see lots of websites and bloggers breaking these rules all the time. This doesn't mean it's ok, it only means they haven't been caught yet.
Read The Rules Folks. And if you have questions about the rules contact Amazon.
2. You Must Have 3 Qualifying Sales Within Your First 180 Days
You must make 3 sales in your first 180 days of starting your Amazon Associates Program.  If you don't make these sales you will lose your account but you can signup for a new one.
Best practice advice: For new sites and new Amazon Associates: Get your site built and getting traffic before applying for Amazon's affiliate program.
3. Do Not Take Images From Amazon & Put Them On Your Site
Hosting Amazon's product images on your website can get you banned from their the affiliate program. The best practice is to take your own photos of the product. This can be a tricky matter as most product photos on Amazon are also available from the manufacturer's website.
You may use Amazon's own plugins or link code to display photos and prices of products.
Best practice advice: Take your own photos of the products or ask the manufacture of the product if you can use photos. Check manufacture's websites for press kits.
4. Do Not List Product Prices On Your Site
Do not list prices on your website: Prices can and will change.
Best practice advice: Use text like this in you hyperlink "Click Here to Check Current Price". You may use Amazon's own plugins or link code to display photos and prices of products. These display like ads.
5. Do Not Use URL Shortening Or Link Cloaking / Hiding
Yes, I know lot's of people recommend URL shorteners for affiliate marketing. Other affiliate programs may allow shortening URLs to direct traffic to their sites, but Amazon disallows this practice.
You may not use URL shorteners such as bit.ly, pretty link or other URL shorting services for your Amazon links. However, Amazon has their own shorten links and you can use them.
Best practice advice: use Amazon's URL shorter when making your affiliate links.
6. You Must Add The Amazon Associates Program Disclaimer
In a visible area on your site, you must state that you are an affiliate of Amazon and these are the exact words they want you to use:

7. Do Not Click On/Use Your Own Affiliate Links
You can not use your own affiliate links to purchase products on Amazon. This can be tricky not to accidentally use your own links if you buy on Amazon a lot.
I recommend using a different web browser for building your sites, that way if you are testing your links you don't accidentally use them.
8. Do Not Ask Or Encourage Others To Use Your Affiliate Links
You may not encourage friends, family or anyone else for that matter to click on your links. This includes asking people to support you by using your links. I know a lot of people do this and you see it everywhere but is against the terms of service and will get you banned.
Tip: Only use Amazon Associates Program Disclaimer as listed above on your site.
9. You May Not Send Amazon Affiliate Links In Emails
You may not put Amazon affiliate links in emails.
Also be careful of software that sends subscribers of your blog emails when you post new articles, your amazon link could end up in there.
Tip: If sending to an email list or a friend send the link to your public blog post that has your affiliate link.
10. You May Not Include Links In eBooks or PDF Documents
As with emails, you can't add your links to eBooks or PDF documents.
Tip: You may add a link to your public blog post that has your affiliate link.
11. Links Must Be On A Public Website
Your affiliate links must be on a public website that you operate. As stated above, links cannot be sent in emails or placed in ebooks and pdf, nor can they be in membership only areas of sites.
Best practice advice: If sending out emails or putting links in ebooks/pdf, send links to your public websites that contain your affiliate links.
12. Put Your Affiliate Links on Third-Party Sites
This is another big No No I see all the time.
Again, you must own and operate any site you add your affiliate links too. You also must register your websites with Amazon.
13. Offering A Rebate
Offering rebate is one-way marketers use to increase sales. While this works for digital product marketplaces like Clickbank, there is no way to apply the same technique to the Amazon affiliate program.
Offering rebates will also get you banned.
14. Don't Copy Reviews from Amazon's Product Page
You may not copy and paste any review in part or in whole from Amazon's product page. This includes the star ranking system.
More Rules
Here are a few other reasons you may get kicked out of Amazon's Associate Program.
Violate Amazon's Trademark Policy
Use Amazon User Reviews as Your Own
Operate More than One Account
Link from Sexually Explicit and/or Violent Sites
Buy Paid Search Placements
Don't Copy Ranking System
These are just a few of the reasons you can band from amazon's Associate Program. As I said earlier I highly recommend that you all read this Operating Agreement where Amazon pretty much explains everything. It can save you a lot of heartache down the road.
Are you an Amazon affiliate? We would love to know how your experience has been. Leave us a comment below with your thoughts.