What is Affiliate Marketing? How To Earn Income Online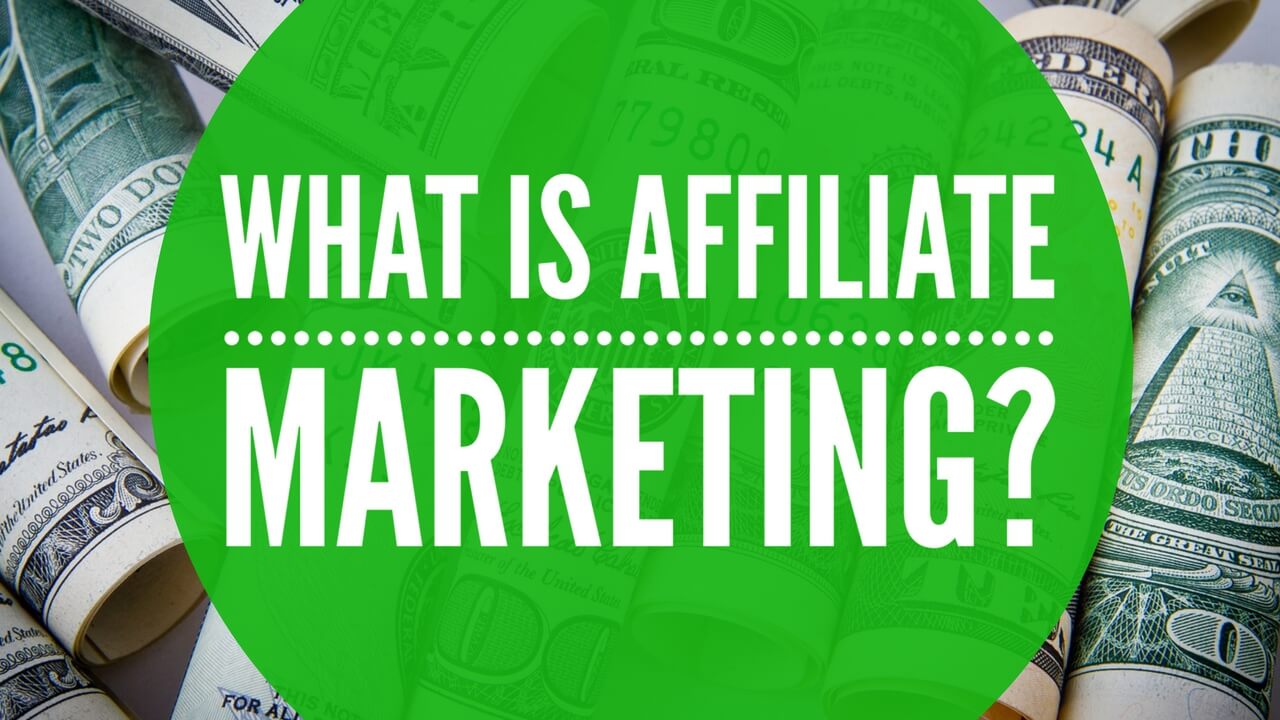 What is affiliate marketing?
Affiliate marketing is performance-based marketing in which a business rewards an affiliate for each customer brought to the company by the affiliate's marketing efforts.
The affiliate promotes the company's products or services and earns a commission for each sale made due to their marketing efforts. This commission can be based on a percentage of the sale price or a fixed fee for each sale.
Amazon Associates Program is just one example; there are over 100,000 affiliate programs that you can join, and just about every product you can imagine has an affiliate program. Amazon has over 400 MILLION products you can promote and earn a commission on.
How does affiliate marketing benefit businesses?
Affiliate marketing can be a cost-effective way for businesses to expand their reach and acquire new customers. Since affiliates are only paid when they make a sale, companies can attract many potential customers without incurring significant upfront marketing costs.
Additionally, affiliates are motivated to promote the company's products or services because they earn a commission for each sale they make. This means that affiliates are likely to put in extra effort to ensure their marketing efforts are successful.
How does affiliate marketing benefit affiliates?
Affiliate marketing can be a fantastic way for individuals or businesses to earn passive income. As an affiliate, you can earn a commission for promoting a company's products or services without having to invest in the creation or production of the products yourself.
Additionally, affiliates have the flexibility to choose which products or services they want to promote, allowing them to align their marketing efforts with their personal interests or expertise.
How do I get started with affiliate marketing?
Suppose you're interested in becoming an affiliate. In that case, the first step is to find a company whose products or services you would like to promote. Many companies have affiliate programs that you can join, and you can also find affiliate networks that connect affiliates with multiple companies at once.
Once you've found a company or companies you'd like to work with, you'll need to apply to their affiliate program. Each company has its own application process, but you'll need to provide basic information about yourself and your website or social media presence.
After you've been accepted into an affiliate program, you'll receive a unique affiliate link that you can use to promote the company's products or services. You'll earn a commission when a customer clicks on this link and makes a purchase.
Free Membership for Wealthy Affiliate
Wealthy Affiliate is a company that provides a platform for people to learn about affiliate marketing and start their online businesses. Wealthy Affiliate is focused on assisting people to achieve success through affiliate marketing. The company offers a variety of tools and resources, including training courses, web hosting, and a community forum, to help people build and grow their businesses.
🔥 Get a Free Starter Membership for Wealthy Affiliate 🔥 (No credit card needed) and
How Much Can I Make as an Affiliate?
As an affiliate marketer, your earning possibility depends mainly on your ability to drive traffic to the products you promote. The commission you can earn will also depend on the specific affiliate program you are working with and the types of products you promote.
Some affiliate programs offer higher commissions for promoting their products, while others offer lower commissions. It's important to note that some products may have higher conversion rates and generate more sales, which can result in higher commissions for you.
There is no limitation to how much you can earn as an affiliate marketer; some people make a full-time income from their affiliate marketing efforts. However, it is essential to remember that building up a successful affiliate marketing business takes time and effort, and it is not a get-rich-quick scheme. To see significant earnings from your affiliate marketing efforts may take months or even years.
It's also important to note that the success of your affiliate marketing business will depend on your ability to choose the right products to promote, build a website or blog that attracts visitors, and effectively promote the products to your audience. It can be helpful to seek guidance from experienced affiliates and participate in affiliate marketing forums and online communities to learn from others who have succeeded in the field.
Top Reasons To Become an Affiliate Partner
There are several motivations why you might want to become an affiliate partner:
Passive income: As an affiliate, you can make a commission on sales that you refer to the merchant without selling the products yourself.
Flexibility: As an affiliate, you can work at your own pace and choose which products to promote.
Low cost: Affiliate marketing can be a low-cost way to start a business, as you don't have to worry about creating your own products or handling fulfillment.
Wide range of products: As an affiliate, you can promote a wide range of products from different merchants, allowing you to diversify your income streams.
Easy to start: It is relatively easy to become an affiliate, as most merchants have affiliate programs you can join.
Growth potential: As you build your affiliate business and learn more about marketing and customer acquisition, you can scale your business and increase your income over time.
Tips for success in affiliate marketing
Choose products or services that you are passionate about or have personal experience with; this will make promoting the products easier and help you build credibility with your audience.
Use multiple marketing channels to reach a wider audience. This can include a blog, social media, email marketing, and paid advertising.
Keep track of your performance and adjust your marketing strategy accordingly. Use tools like Google Analytics to measure the effectiveness of your marketing efforts and make changes as needed.
Be transparent with your audience. Let them know that you are using affiliate links and why you are promoting certain products or services. This will help you build trust with your audience and increase the likelihood of making sales.
Stay up-to-date with the latest trends and best practices in affiliate marketing. Attend conferences, join online communities, and read industry blogs to stay informed and improve your skills.
Top Reasons to Join The Wealthy Affiliate Community!
There are many potential benefits to becoming a member of Wealthy Affiliate. This online platform provides education, tools, and resources for individuals interested in starting or growing an online business. Some of the top reasons to consider joining Wealthy Affiliate include:
Comprehensive training: Wealthy Affiliate offers a wide range of training resources, including video lessons, tutorials, and courses, to help members learn the skills they need to succeed online.
Supportive community: Wealthy Affiliate has a large and active community of members willing to help each other out, share their experiences, and offer advice and support.
Hosting and website building tools: Wealthy Affiliate provides hosting for websites and a range of tools and resources for building and managing a website.
Access to expert advice: Wealthy Affiliate has a team of experts available to provide guidance and support to members.
Opportunities to earn revenue: Wealthy Affiliate provides various resources and tools to help members monetize their websites and earn income through multiple methods, such as affiliate marketing.
Overall, Wealthy Affiliate is a comprehensive platform that can provide various benefits to individuals interested in starting or growing an online business.
Wealthy Affiliate is an Internet Marketing Educational Community with over 800,000 people and a wealth of information, support, and training that you won't find anywhere else. Real-world training and lots of tutorials to help you along your journey. And the best thing about it is it has a FREE Membership to try it with NO obligation. No Credit Card Needed.
Affiliate marketing can be a lucrative way for businesses to acquire new customers and for individuals or businesses to earn passive income. Promoting products or services, you are passionate about and using a variety of marketing channels can increase your chances of success in affiliate marketing.