Captcha Club Review "EXPOSED" Scam or Legit?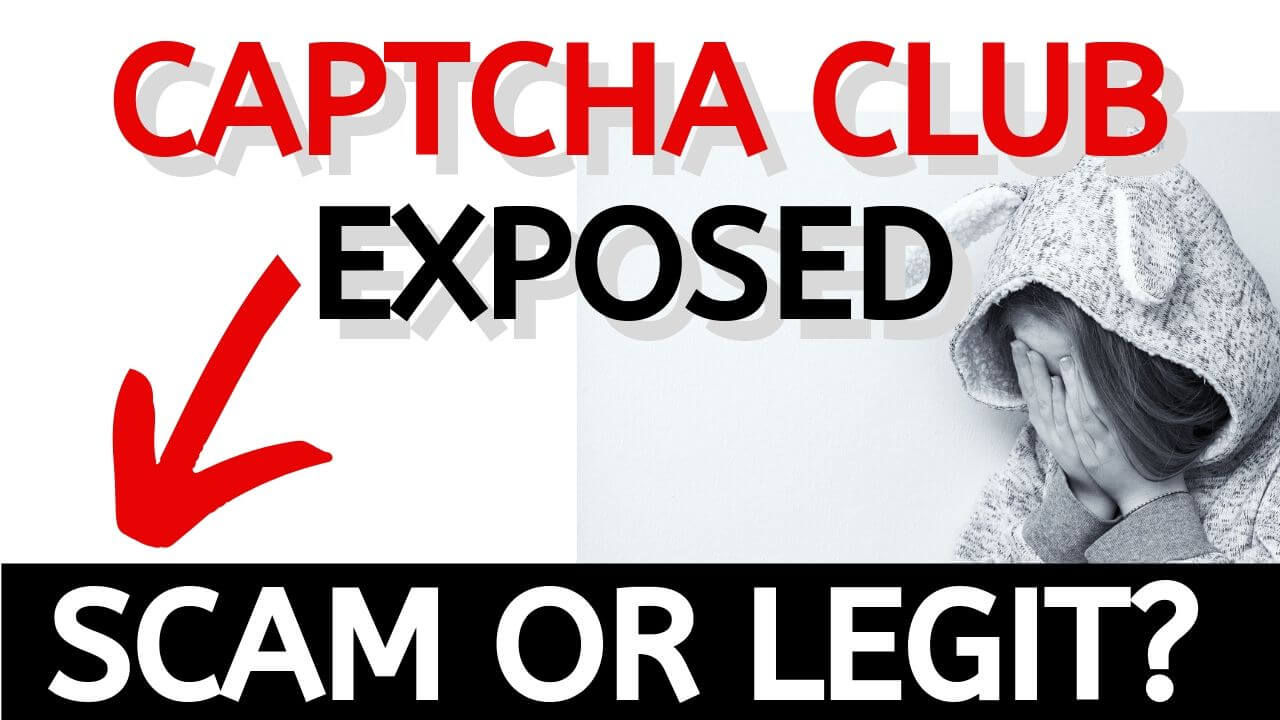 Is Captcha Club a Scam or Legit? (2021) Captcha Club Review 
Are you looking for new ways to make money online? Are you wondering "Does Captcha club really pay?" Is The Captcha Club typing job legit?
There are many cash apps and websites that will pay you to small tasks. Captcha Club claims they will pay you $0.03 to $0.10 for each captcha you type in. Does this seem too good to be true?
You may be asking yourself  "What's the catch?" or "Does captcha club pay?"
Let's take a look.
My review of Captcha Club will be detailed out in the following sections:
What Is Captcha Club?

How Captcha Club Actually Works

Is Captcha Club a Scam or Legit?

Captcha Club Conclusion 

My Secret Weapon For Success Making Money Online (Free Membership – No Credit Card Needed)
Are You Trying To Make Money Online But Nothing You Try Ever Works? Check Out My #1 Recommended Way of Making Money Online  – Get A Free Membership Right Now. – No Credit Card Needed.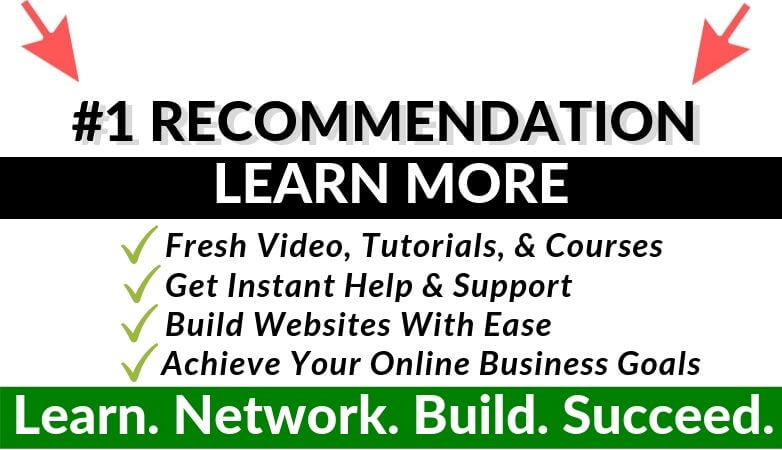 What Is Captcha Club?
Captcha Club is a website that claims to pay you just for typing captchas. There are 3 levels of membership. The Standard Membership is Free. The Premium Membership cost $100 per month and Premium+ cost $200 a month.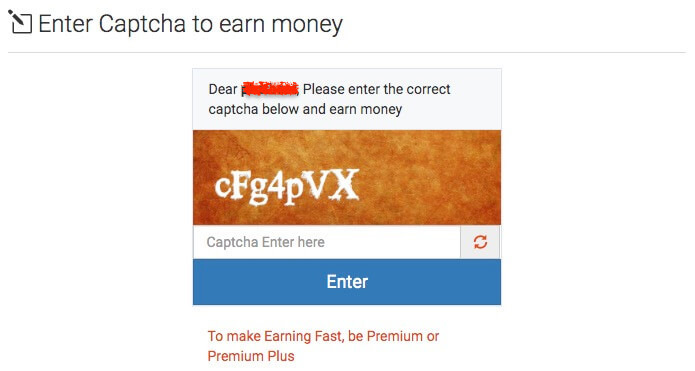 Product Name:

Captcha Club

Website:

captchaclub.com

Headline Claim On Website:

Legitimate Captcha Typing Job We Provide Best Revenue

Product Type:

Make Money Online Typing Captchas

Price At Time Of This Review:

Free to $200 a month

Upsells:

Yes

Red Flags:

Yes. There are many red flags to this system. 

Do I Recommend This?

No. Here's

My #1 Recommendation

for creating a sustainable online income. (Free Starter Membership and Paid Premium Membership available)
How Captcha Club Actually Works
In my opinion, Captcha Club is designed to rip you off slowly.
You can sign up for free and start collecting cash simply by tyling in captchas. With the free member, you can only make $90 a month. This is a very easy task to do over and over again. However, you need to earn $100 to receive a payment and you'll need to pay them $40 to set up a payment method. 
Captcha Club Membership & Rates
They don't tell you what the membership rates are until you sign up.  They also don't make it clear that you will need to pay $40 just to get paid from them.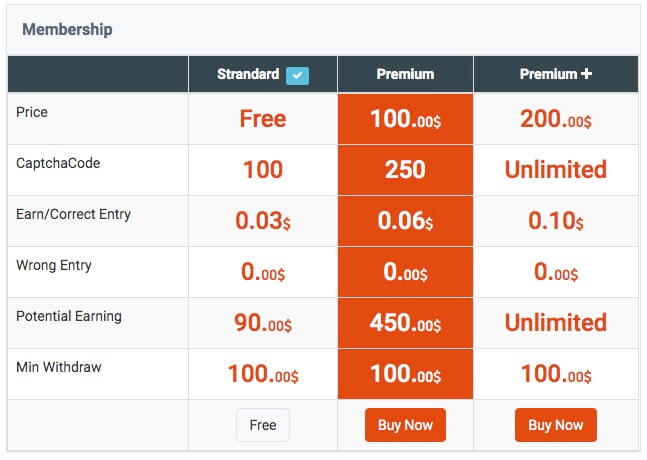 Is Captcha Club A Scam Or Legit?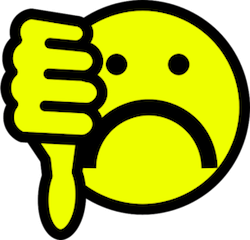 I don't recommend wasting your time or money on this website. You can try it free but it will take you 2 months to see if they actually pay you. The free membership only allows you to make $90/month and you need a minimum of $100 to cash out.
In addition, they charge you $40 just so they can pay you. That's right, just to set up a payment option such as PayPal you will have to pay. LOL. No Joke.
They call this a withdraw fee. Absolutely ridiculous!

There are so many red flags and bad reviews of people getting ripped off. Here's my list of red flags and some bad reviews I've seen around on social media sites.
Red Flags
They don't tell you how much memberships cost until you sign up.
The minimum payout is $100 and they only allow you to make $90 a month with the free membership.

You need to pay 40$ fee to activate your withdrawal (REALLY?)

Tons of negative reviews on social media sites.
They repeatedly tell you how honest they are.
High membership fees to do shady work.
When you signup you have to check a box that says you "agree to the Terms of Service and Privacy Policy" ( There aren't any Terms of Service or Privacy Policy on their website.)
Email address for the website is admin@captchaclub.com
Bad Reviews
There are 100's of bad reviews on social media sites saying they don't pay. Here are a few bad reviews from YouTube.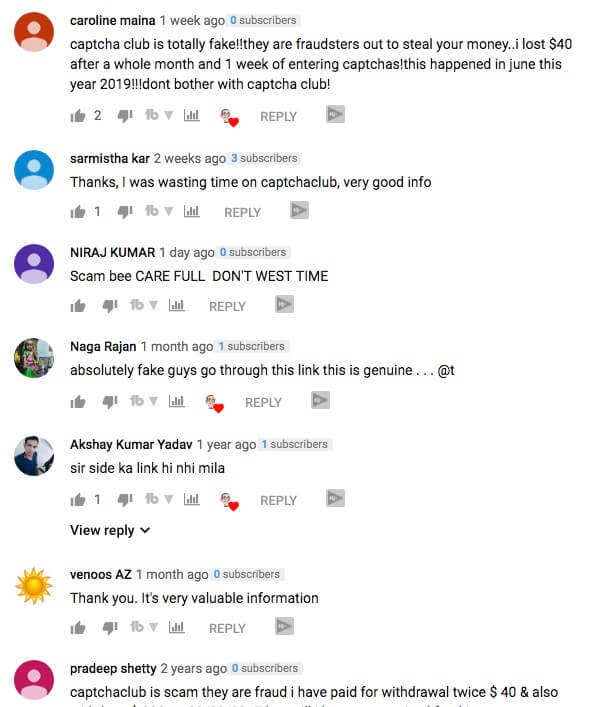 Captcha Club Conclusion 
I hope this Captcha Club review will save you some time and money! Overall I would have to say don't waste your time or money with this website. Seem like their Business model is to scam you over and over again.
They have really high monthly membership fees for something so simple. Even with the free membership, they will charge a one-time  $40 fee to set up a payment system. Really? Whoever heard of this? When was the last time you were charged to give someone your PayPal email address?
Related Post: ClickBank Marketplace Scams  Top 6 Tricks Exposed
Websites And Apps To Make Money From
Here are some tried and true apps and websites to make money from. 
Secret Weapon For Success  Making Money Online (Free Membership – No Credit Card Needed)
Here's My Secret Weapon For Success  Making Money Online
If you're serious about learning how to make money online and want to learn from a legitimate source. (1.5 million members strong)
Then check this out.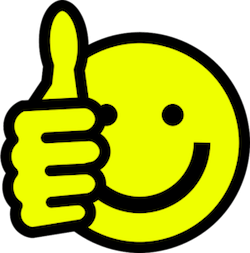 This is a 100% scam free and risk-free opportunity. You don't even need a credit card to sign up.
You probably found my website by searching for Captcha Club. Wouldn't you like to have an online business that people find in the same way?  
Be in business for yourself, not by yourself.
Imagine having the right tools, education, and support from successful entrepreneurs and creating a full-time income.
You don't even have to spend money on ads and promotions like most businesses.
Signup Today and discover new marketing tips, read powerful stories and case studies and get inspiration, find high paying commissions  and so much more
The Most Realistic Way For Regular People To Make Money Online (Free Membership) at Wealthy Affiliate.
I have many bonuses waiting for you when you sign up with my link. Click the link below to find out more.
Have you tried Captcha Club?
If you have any questions or just want to say hi, please leave any comments below.
Thanks,
Greg