Kiki Time Reviews Scam Or Legit?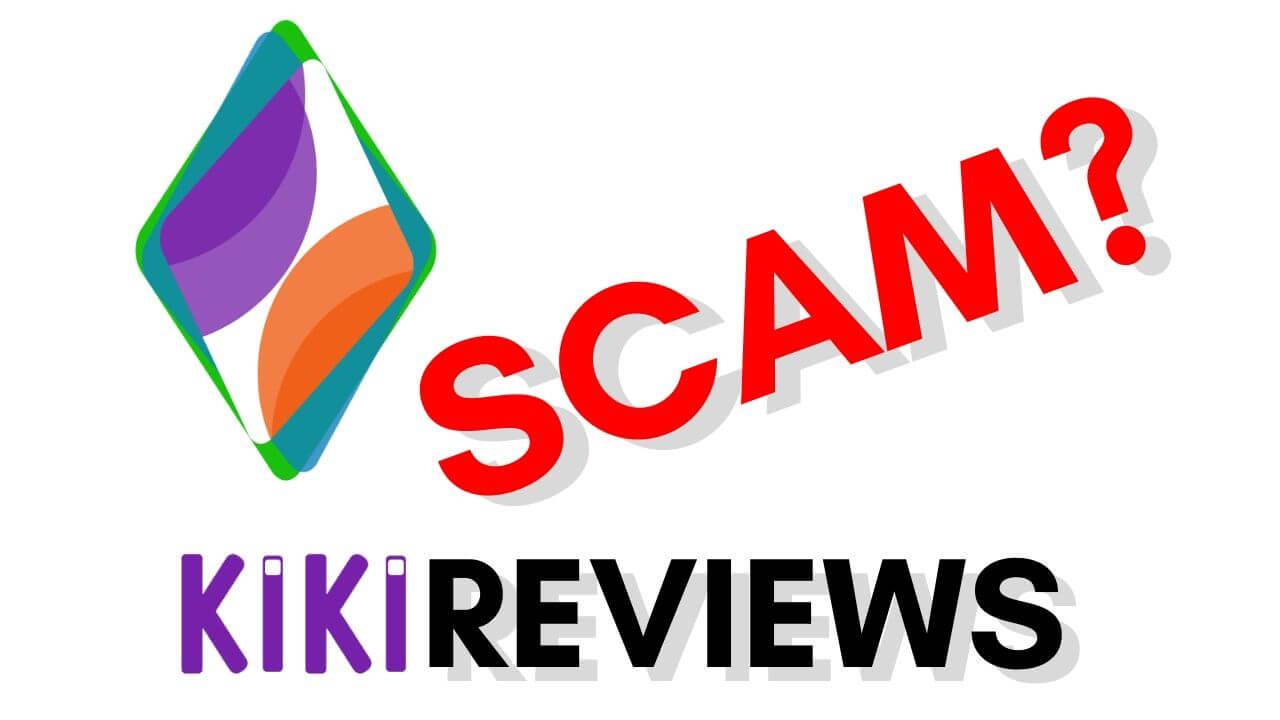 Is Kiki Time a Scam or Legit? (2021) Kiki Time Review  
Can you earn money by sharing what you love?
Do you love cash apps like Dosh and Product Tube that can earn you money? Is Kiki Time another cool app that can create an income from or is it just another scam?
This app is kind of like Facebook, Twitter, Instagram, and other social networks sharing apps but they claim to pay you as well.
Let's check it out.
My review of Kiki Time will be detailed out in the following sections:
What Is Kiki Time?

How Kiki Time Actually Works

Kiki Time Reviews

Is Kiki Time a Scam or Legit?

Kiki Time Conclusion 

My Secret Weapon For Success Making Money Online (Free Membership – No Credit Card Needed)
Are You Trying To Make Money Online But Nothing You Try Ever Works? Check Out My #1 Recommended Way of Making Money Online  – Get A Free Membership Right Now. – No Credit Card Needed.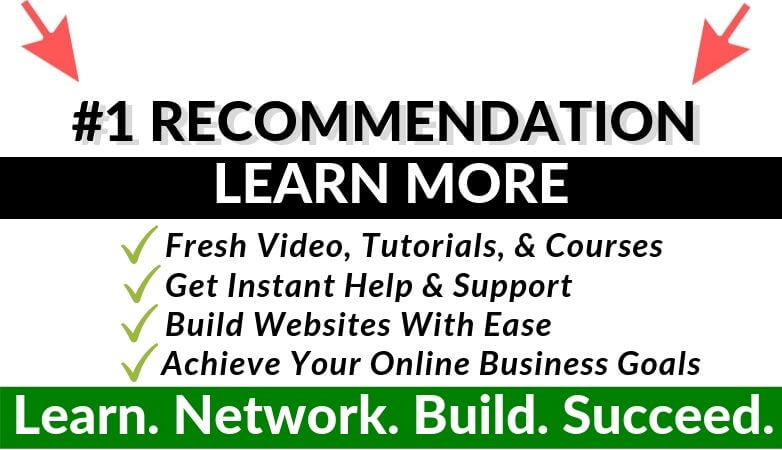 What Is Kiki Time?
The Kiki app and website is designed to allow people who create high-quality content to earn money for their post. Share content on Kiki and earn cash based on the number of views on your posts.
We believe in "Good Thoughts, Good Words, Good Deeds" and we have a dream in which the role of social media is not to provide social proof but to offer valuable content to users. We are building an online sharing economy for creators so they can earn money for the content they produce. – Kiki Time
Product Name:

Kiki Time

Website: https://www.kikitime.com/ referral code: iAVSeD6x
Headline Claim On Website:

Kiki is a social network for artists, creators, photographers, and storytellers to share their work. Connect with other creators to showcase your work and receive monetary value on your contact, immediately.

Product Type:

App For iOS, Android and Web.

Who Is This For? A

rtists, creators, photographers, and storytellers

Owner/Creator:

Alireza Asadi

Price At Time Of This Review:

FREE

Upsells:

None

Red Flags:

None

Do I Recommend This?

Yes for a little extra income. If you want to make a sustainable online income to replace your job then check out

 

My #1 Recommendation

.
How Kiki Time Actually Works
Kiki Time works much like Twitter, Instagram, Facebook and a microblog. Users post their photos, artwork or thoughts. Unlike other social networks, you can get paid for your posts.

In short:
You may post 8 times per 24 hours.
There is a $75 minimum threshold to be paid. Once you reach the $75 threshold you have to wait seven business days to be paid by PayPal, Bitcoin, Western Union, Google pay, credit/debit card, or Paytm. A fee is applied based on your location and the method you choose to be paid and the fee will be subtracted from your $75 check.
Kiki Time Reviews
Kiki Time reviews have been mostly positive according to the Apple iOS app store and amongst Google Android users.
Apple's iOS app store user reviews:
4.6 out of 5 stars is definitely a good rating in the iOS store. Obviously this number could go up or down depending on when you read this.
Also please note that Apple is very strict about what kind of apps they let into their store, so the fact that it's in there there's a pretty good sign of its legitimacy

Google Android user reviews.
One thing I've noticed from doing hundreds of reviews is that the iOS store typically has higher ratings then the Google Play store apps.
Having said that here are the average of 3304 Android user reviews.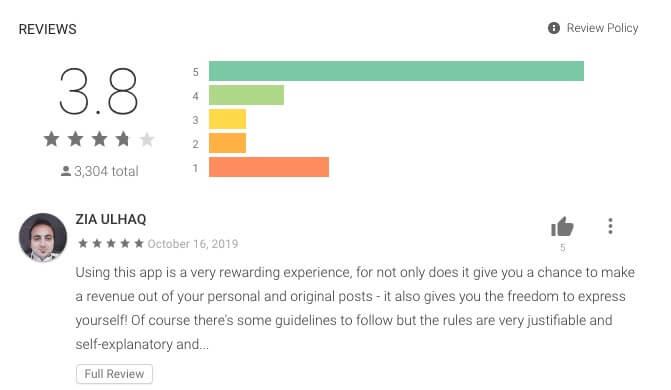 Is Kiki Time A Scam Or Legit?
I've only been using the Kiki app for a few days now and accumulated $10, The minimum payout is $75. So obviously I have not been paid yet. I will update this post when that happens.
Based on user reviews from around the web it seems like a pretty legit app.
One thing to note is that you must post original content. So please read all the terms before using the app.
My only complaint at this time is that the app seems to run slow and buggy.
Conclusion 
I hope this Kiki Time review will save you some time and money! Overall I would have to say give it a try, it's free and you don't have much to lose.
Let me know if you use the app and what your thoughts are in the comments below.
This can be a great opportunity to make some extra cash each month but it's not gonna make you enough to quit your job. If you want to learn how to make a sustainable online business that can replace your job so you can fire your boss, check out what I have to see below.
Secret Weapon For Success  Making Money Online (Free Membership – No Credit Card Needed)
Here's My Secret Weapon For Success  Making Money Online
If you're serious about learning how to make money online and want to learn from a legitimate source. (1.5 million members strong)
Then check this out.
This is a 100% scam free and risk-free opportunity. You don't even need a credit card to sign up.
You probably found my website by searching for Kiki Time. Wouldn't you like to have an online business that people find in the same way?  
Be in business for yourself, not by yourself.
Imagine having the right tools, education, and support from successful entrepreneurs and creating a full-time income.
Signup Today and discover new marketing tips, read powerful stories and case studies and get inspiration, find high paying commissions  and so much more
Have you tried Kiki Time?
If you have any questions or just want to say hi, please leave any comments below.
Thanks,
Greg