11 Best Royalty Free Sound Effects Resources For Content Creators (2021)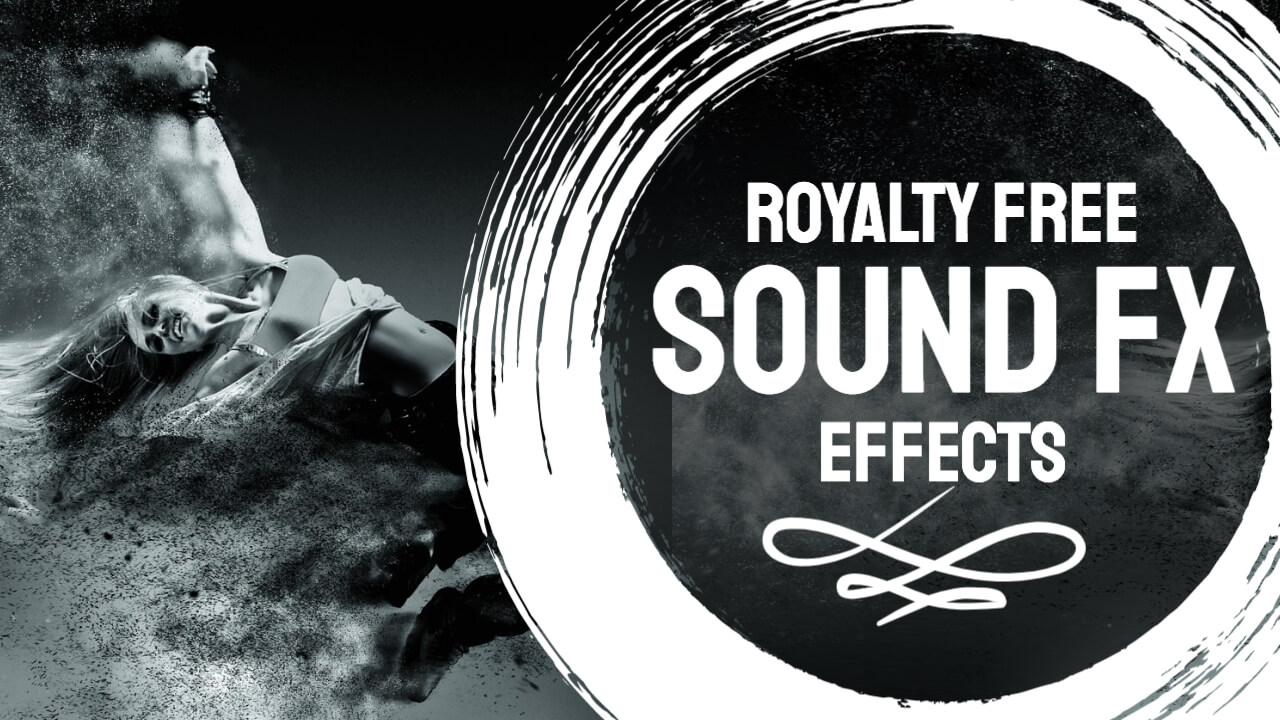 If you're looking for some Royalty-Free Sound Effects for your YouTube videos, music tracks, social media posts, ads, movies, or whatever then check out these copyright-free sound effects.
Some of these companies also provide royalty-free music and images. If you're looking for royalty-free music check out this blog post here: Copyright-Free Music | 7 Fantastic Places to Find Background Music for Videos, Podcasts, and More.
NOTE: Even though you can use these sounds without additional licensing fees, so can anyone else and that can sometimes lead to copyright claims from YouTube and other social media networks.
Therefore, I've added a section of potential copyright problems you may encounter when using sound effects from these services and some tips to avoid such problems.
Non-Copyrighted Royalty-Free Sound Effects
First of all, what does Royalty-Free mean?
According to Wikipedia royalty-free means:
Royalty-free material subject to copyright or other intellectual property rights may be used without the need to pay royalties or license fees for each use, per each copy or volume sold or some time period of use or sales. Wikipedia
In short, you can use any of these sounds I mention in this article, for both commercial and non-commercial usage without paying additional licensing fees and in many cases without paying any fees.
However, it is up to you to read the licensing agreements and fully understand each companies terms of service and or use.
Furthermore, You may not redistribute them as your sample packs.
Check out this video for some sound demos of the services listed in this article.
Garage Band, Logic Pro, & Final Cut Pro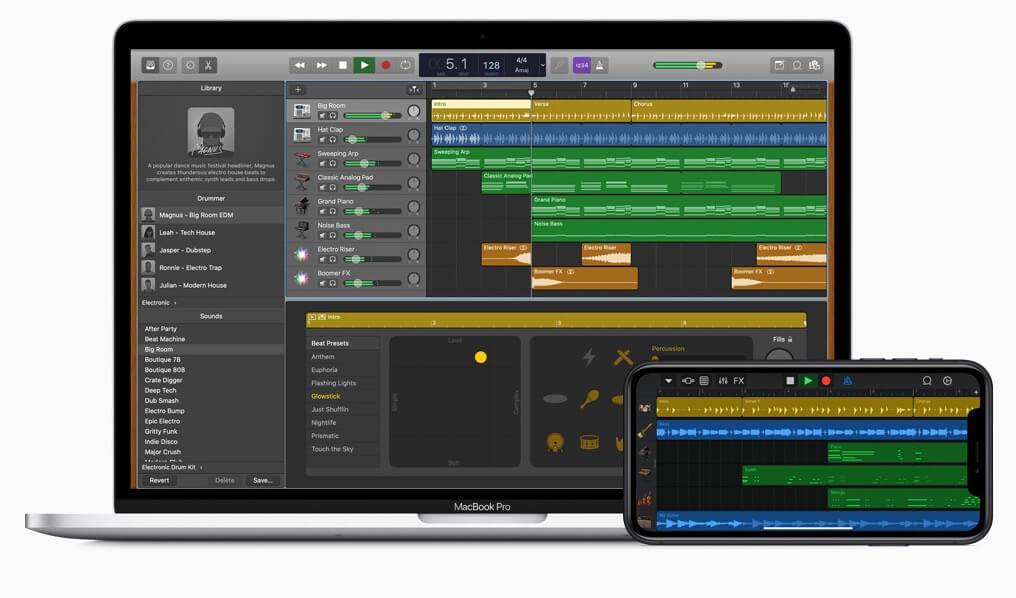 Price: GarageBand and iMovie are free programs for Mac users and come with 1000's of sound effects.
Cons: Not for Windows users
What I Like: 1000's of free sounds and easy to find.
If you're a Mac user you have thousands of free samples available to you within Garageband and iMovie. Logic Pro and Final Cut Pro provide even more sounds.
These samples are also known as Apple Loops and have ended up in worldwide hits like Rihanna's "Umbrella" and Lady Gaga's "Just Dance"
To find these sound effects in GarageBand and Logic Pro X open up the program and navigate to the loop browser and search for effects.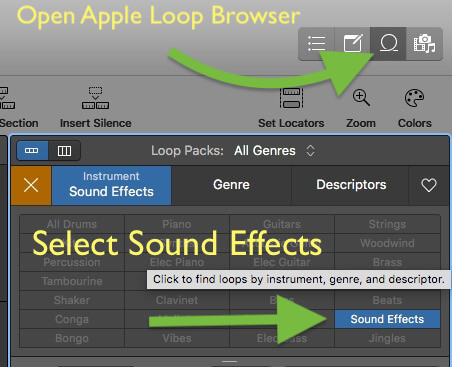 Download More Free Sounds
You can download additional sounds from within GarageBand, Logic Pro X, Final Cut Pro X, and iMovie. They typically don't install all the sounds on your hard drive from the factory and new free sound packs are made periodically as well.
You can search for free sounds from the file menu as seen in the image below.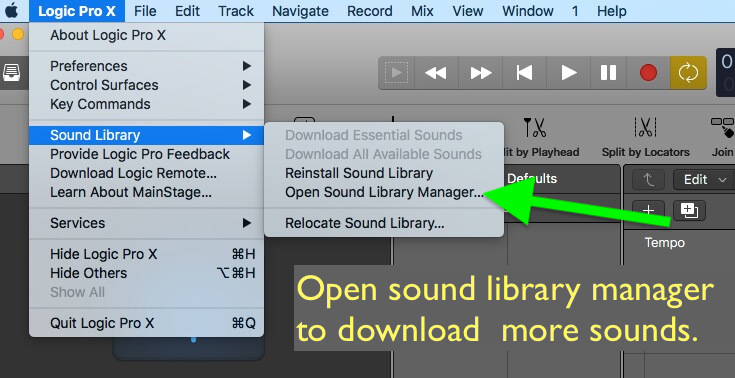 Find Free Sounds On Your Mac
To find the sound effects library on your Mac without opening Garageband or Logic Pro X, you can search in your file system.
The correct file path should be:
(YOUR HARDDRIVE NAME)/Library/ Audio/Apple loops/Apple

There you will find many folders of different sounds. Check them out.
YouTube Audio Library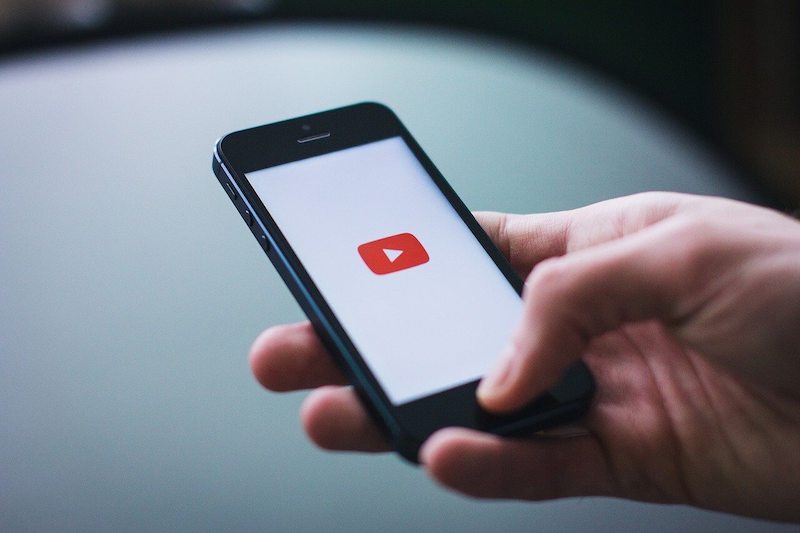 Price: Free
What I Like: Awesome high-quality diverse sound library that doesn't get copyright claims on YouTube. Great for free to use music as well.
Note: For YouTube videos only.
YouTube audio and sound effect library is probably your best bet when making YouTube videos. Using free music from other services may still get you copyright claims, but if you use YouTube's system that's less likely to happen. See more about copyright strikes and copyright claims below.
The YouTube audio library is a no-frills straightforward design and allows you to find free music and sound effects for your videos, you can search by genre, mood, instrument, duration, and attribution.
Some of the sounds you must give credit for in your video description. They will tell you the usage requirements in the attribution section.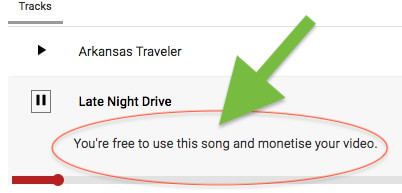 Sound effects are broken down into these categories: Alarms, ambiance, animals, cartoons, crowds, doors, emergency, foley, horror, household, human voices, impacts, office, science fiction, sports, tools, transportation, water, weapons, and weather.
Check it out: Youtube Audio Library
Loopmasters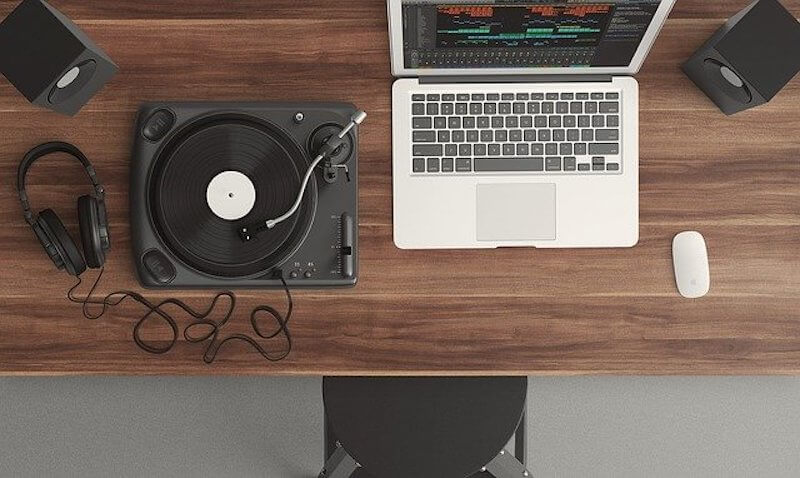 Price: Varies
What I Like: Hundreds of thousands of Sound FX's with new sample libraries coming out all the time.
Cons: You may still get unwarranted copyright claims on YouTube and other platforms. (See potential copyright issues for details.)
Loopmasters provide thousands upon thousands of sound effect samples spice up your videos and multimedia projects.
While they mostly produce sounds for music producers, recording artists, and songwriters they have no shortage of sound effects as well.
There are a lot of free samples to try and you can purchase only what you need.
Do a quick search for effects based on genres and you're bound to find whatever you're looking for.
Check them out here: Loopmasters FX's (affiliate link)
99sounds.org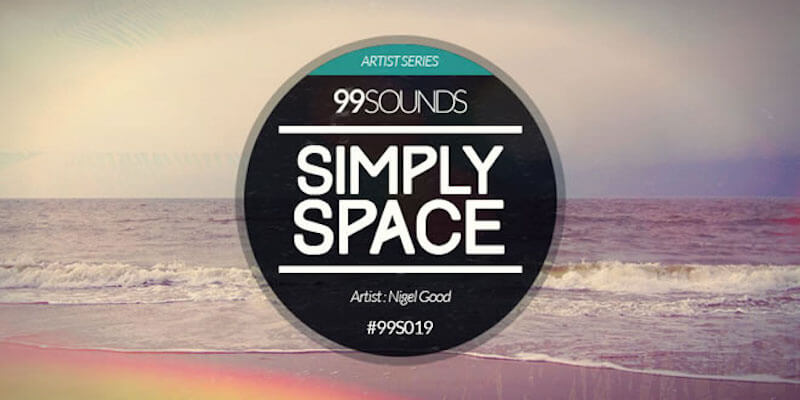 Price: Free
What I Like: Bread and butter sounds as well as a very unique collection of FX.
Cons: You may still get inaccurate copyright notices from social media networks. (See potential copyright issues for details.)
99Sounds is an indie sound design label started by Bedroom Producers Blog. They provide free sound effects and sample libraries of commercial quality, at no charge. All of their sounds are 100% free to use for your non-commercial and commercial endeavors.
If you're a musician you'll love their free instruments and other Instrument samples here as well.
99Sounds has lots of sound effects and unusual sounds that you might find appealing.
Music Radar
Free Sound FX's Sample Downloads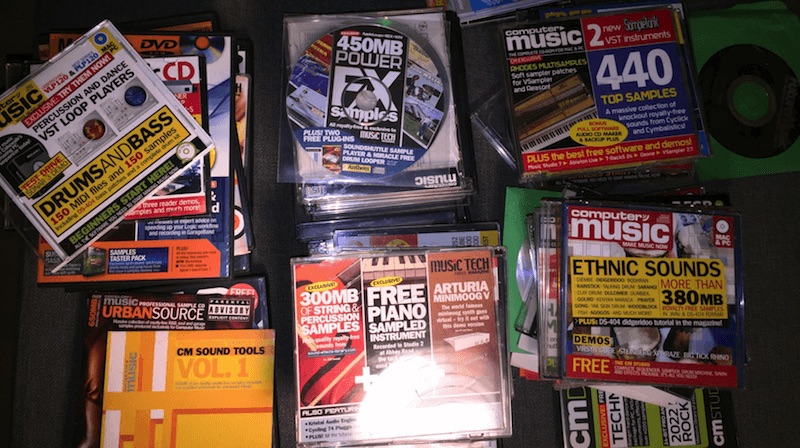 Price: Free
What I Like: Many useful and unique sound effects from over the last 20 years or so.
Cons: You'll have to do some digging around on their website to find the effects samples as these samples are mostly for music production. I listed some FXs packs highlights below.
All the samples form Music Radar's website originally appeared on either Computer Music or Future Music magazine cover disc.
Back in the day, I had hundreds of these magazines and sample CDs as seen in the photo above. These are all free high-quality sounds and can be used royalty-free.
You will find over 70,000 sounds and samples that feature collections of loops, hits, and multi-samples in a wide range of styles. And best of all, you won't have to spend a cent to download them.
The samples are supplied in WAV format so they can be imported directly into your video editor or digital audio workstation (DAW).
Because they're royalty-free, you're good to use them in your videos or music productions in any way you like – you just can't re-distribute them as your own sample pack.
Here's a list of some of the cool effect sample packs on the page.
244 free big impact samples
384 free city nights samples
338 free FX samples
395 free FX and sweetener samples
Check them out here:  70,114 free music and sound fx sample downloads
Cartoon Sound Effects
Price: Free
The cartoon capers samples are divided into seven folders, each of which is labeled according to the sounds contained within it.
Music Radar's 464 free cartoon caper samples. 
SoundSnap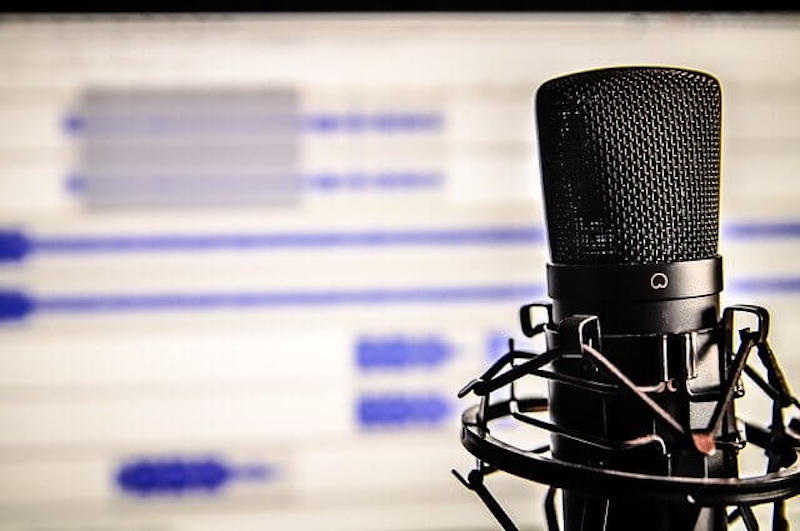 Price: Pay per-sound or yearly subscription.
What I Like: Very high-quality and easy to find samples quickly.
Cons: You may still get a copyright claim on YouTube and other platforms. (See Potential Copyright Issues for details.)
SoundSnap is a pay for service that offers over 280,000  sounds effects and is updated weekly.
With a subscription, you get unlimited downloads. You can use any sound as many times as you like, without any extra fees. Sounds are available as pay as you go.
I created 100's of loops for SoundSnap when they first started back in 2007. Checkout user name Phat Beat Productions if you need drum loops.
Sounds fx's genres include:
Menus and Interfaces sounds, cartoon sounds, whoosh sounds, theme parks, footsteps, drones, ambiance, wind, and many many more.
Check them out here: Soundsnap.com
Facebook Sound Collection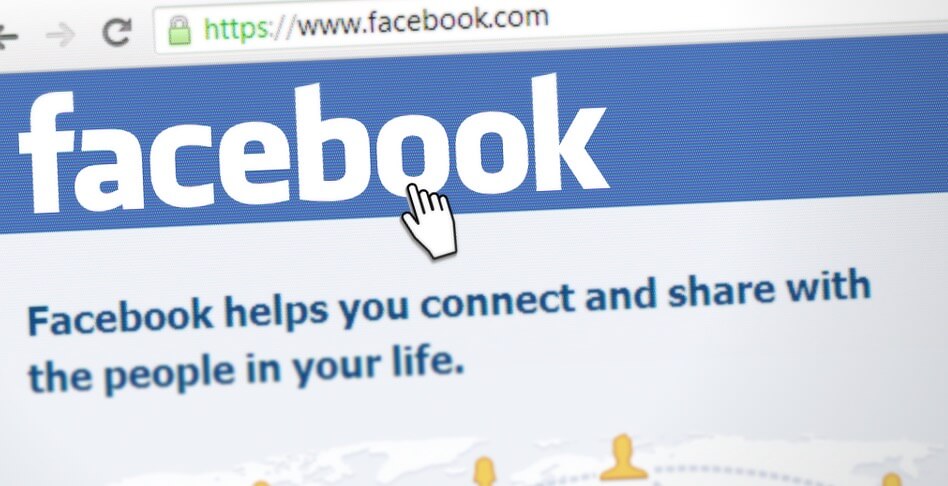 Price: Free
What I Like: Tons of useful sound effects for your Facebook and Instagram posts.
Cons: For Facebook and Instagram only. Fewer samples than other offerings.
The Facebook sound collection is probably your safest bet when making videos for Facebook and Instagram. There shouldn't be any problems with copyright claims when using sounds from their own library.
Check them out here: 1,739 effects for your Facebook videos
AudioBlocks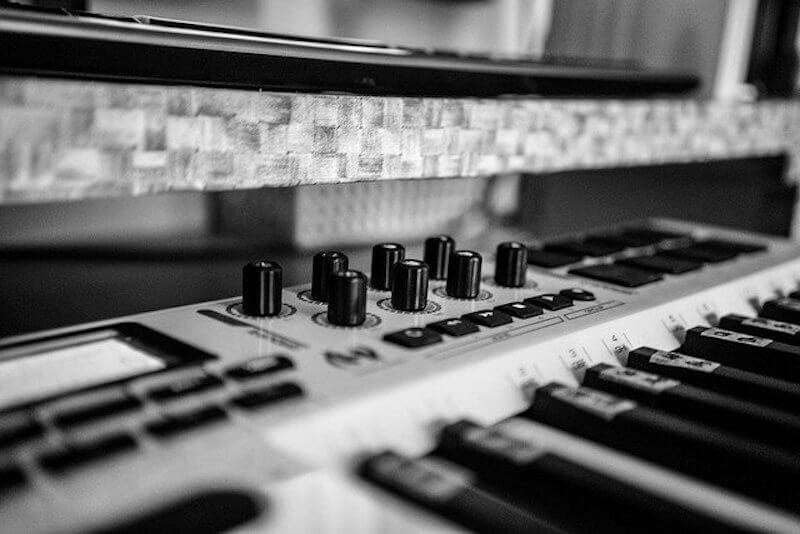 Price: $12.42 / month for music, sound FX, and loops.
What I Like: Thousands of high-quality sounds and songs. Upgrade your membership and get videos, After Effects templates, and photos as well.
With a subscription, you can download from their library of 10,000+ pre-recorded sound effects without the need to edit sounds yourself.
All sound effects can be downloaded as MP3 or WAV files.
Unlimited Royalty-Free Music & SFX
Download all the music, sound effects, and loops you need with a low-cost subscription.
Fresh Content
They are always adding new content based on what you're searching for.
Sounds fx's categories include:
Furniture, Paper, Breaking, Insects, Applause, Impact, Computer, Squeaks, Weapons, Falling, Kitchen, Friction, Whoosh, Alarms, Misc, Magic, Crowds, Bells, Toys, Games, Explosion, Electronics, Water, Scifi, Emergency, Casino, People, Fight, Bathroom, Footsteps, Buzzers, Vehicle, Traffic, Clicks, Nature, Wood, Weather, Ripping, Trains, Cartoon, Whistles, Ambiance, Tools and Machines, Money, Birds, Office, Glass, Phones, Foley, Clocks, Effects, Dogs, Horror, City, Flight, Balloon, Doors, Industrial, Festive, Fire, Boats, House, Sports, Animals, and Bangs.
More information here: Royalty-Free-Sound-Effects
Potential Copyright Issues
Now that we covered many places to get thousands of samples, let's take a look at some potential copyright issues you may encounter.
I've used copyright-free, royalty-free, and nonexclusive license content on 100's of videos over the years, and sometimes I will get a copyright claim from YouTube.
I don't make many videos for Facebook so I can only speak from my experience with YouTube but I've heard from others that it's a big problem with Facebook as well.
The good news is I just file a counterclaim and it's usually resolved quickly.
Check out this video below for more info
Please feel free to leave a comment below. Have you experienced any copyright issues with your videos, podcasts, and other social media content?
Conclusion
So there you go, thousands upon thousands of sound effects for your YouTube videos and more.
I hope you found this resource valuable and you find some cool sound effects for your upcoming projects.
Have you used any of these royalty-free sound effects?
What other services have you tried?
Have you had any issues with copyright claims?
Share your experiences in the comments.
Related Posts:
Copyright-Free Music | 7 Fantastic Places to Find Background Music for Videos, Podcasts, and More.
5 Free Headline Writer Tools Every Blogger Needs To Generate Captivating Headlines