Swag Pay Review SCAM! Same as CASHOG, KashTree & Others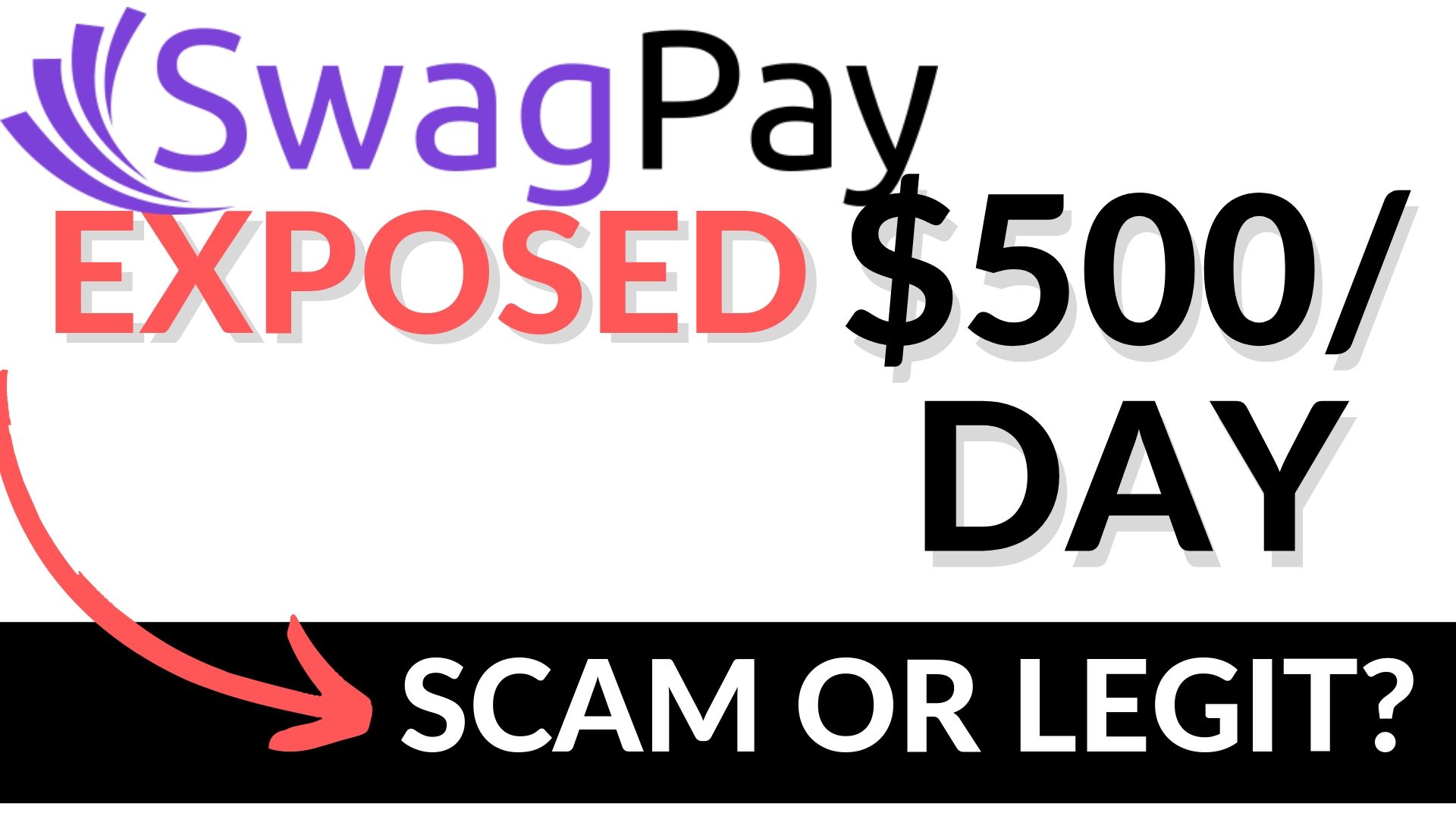 Is Swag Pay a Scam or Legit? (2021) Swag Pay Review  
Here's another website like CashOG, Referral Pay, and Paid 4 Clout claiming you can earn $500 in a day.
Can you make money with Swag Pay or is it just another scam?
My review of Swag Pay will be detailed out in the following sections:
What Is Swag Pay?

How Swag Pay Actually Works

Is Swag Pay a Scam or Legit?

Swag Pay Conclusion 

My Secret Weapon For Success Making Money Online 
Are You Trying To Make Money Online But Nothing You Try Ever Works? Check Out My #1 Recommended Way of Making Money Online  – Get A Free Membership Right Now. – No Credit Card Needed.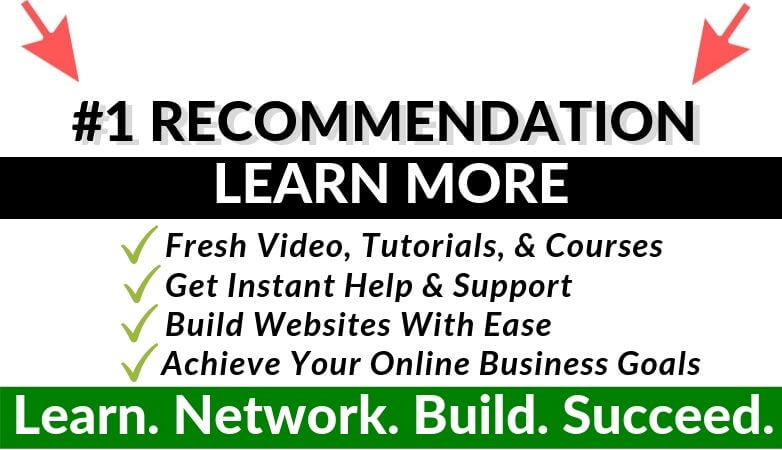 What Is Swag Pay?
Product Name:

Swag Pay

Website:

https://swagpay.co/

Headline Claim On Website:

Make $500 to $1000 Today!

Product Type:

Affiliate marketing 

Who Is This For?

People trying to earn money online

Price At Time Of This Review:

Free to join

Upsells:

Completing offers will cost you money.

Red Flags:

Absolutely. Read below.

Do I Recommend This?

NO.

 

My #1 Recommendation

for creating a sustainable online income.
How Swag Pay Actually Works
SwagPay works exactly like Money Chaser, PaidLeaf, Clout Pay, Money Rewards, ​Notion Cash, KashTree, RainMoney, CloutShare, CloutBucks, CashOG, Paid 4 Clout, ReferralPay, and others Shady GPT sites.
They claim you can earn:
$25 for signing up
$10-$15 for inviting others
$30 for completing offers
$50 for YouTube video promoting SwagPay
$50 for an Instagram post
$10 for a Tweet
$10 for a Facebook post
What they don't tell you:
How much money you must make to cash out.
What other requirements you need to meet to cash out.
You must complete offers and spend money on Third-party websites.
You will never get paid because they will give you a run-around and keep saying you need to do this or that.
Everyone I've seen online says they get the same message when trying to cash out. I'm paraphrasing here but it something like this "Your account has been terminated due to fraudulent activity".
Simply put even if you play by the rules they will close your account after you spend money on their third-party offers and try to cash out.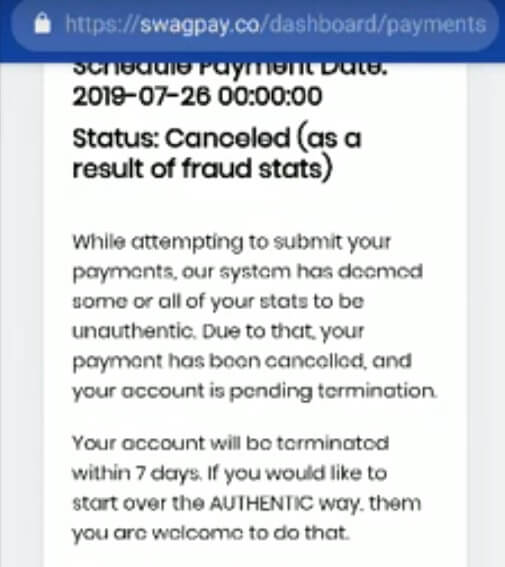 Is Swag Pay A Scam Or Legit?
I think it's safe to say that's Swag Pay is definitely not legit. It's a carbon copy clone of many other websites that do the same thing and are known scams.
They claim they been in business five years or wait is it seven years? A quick look at WHOIS database says they were started in June 2019. Clearly this is a big red flag.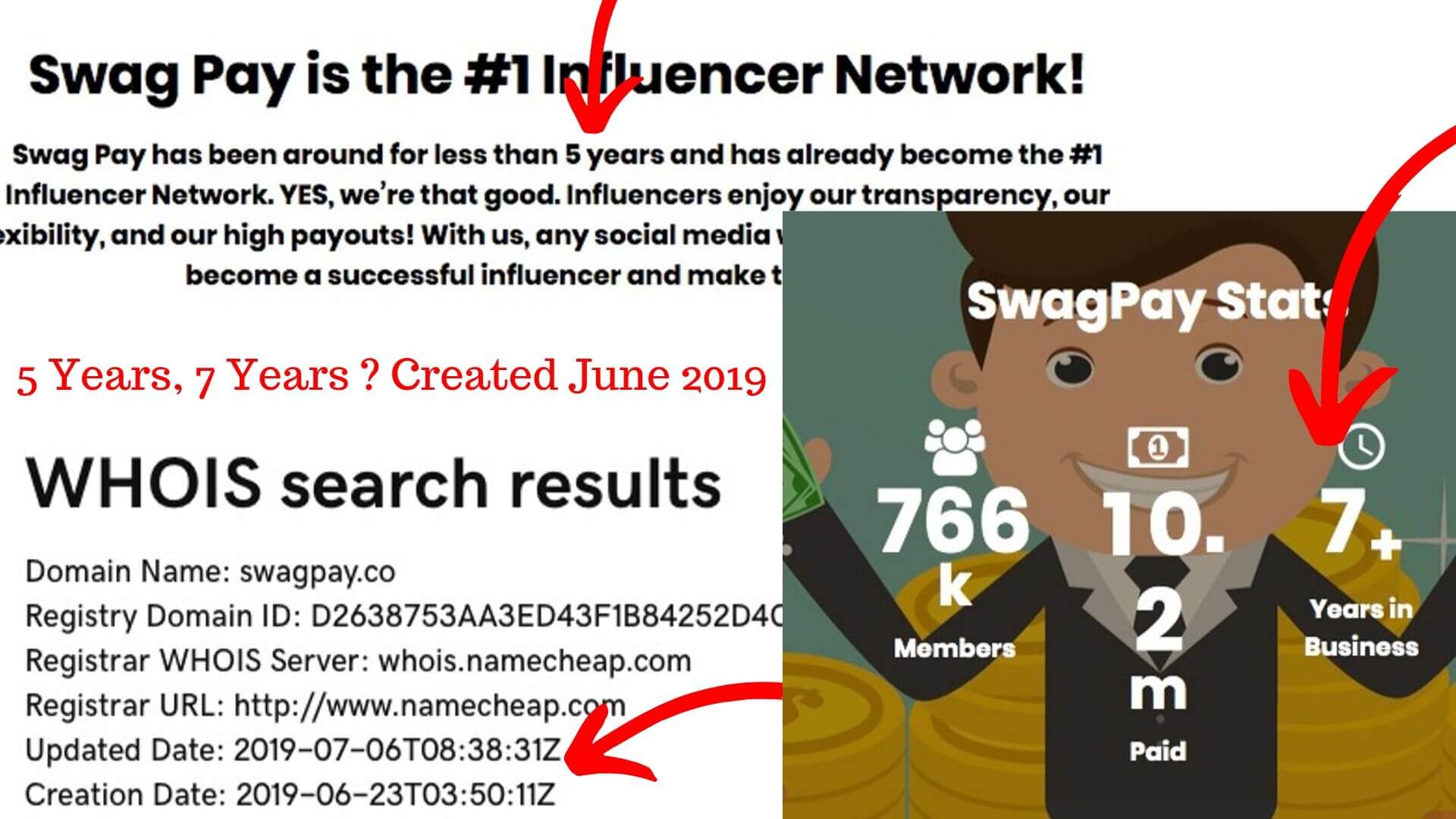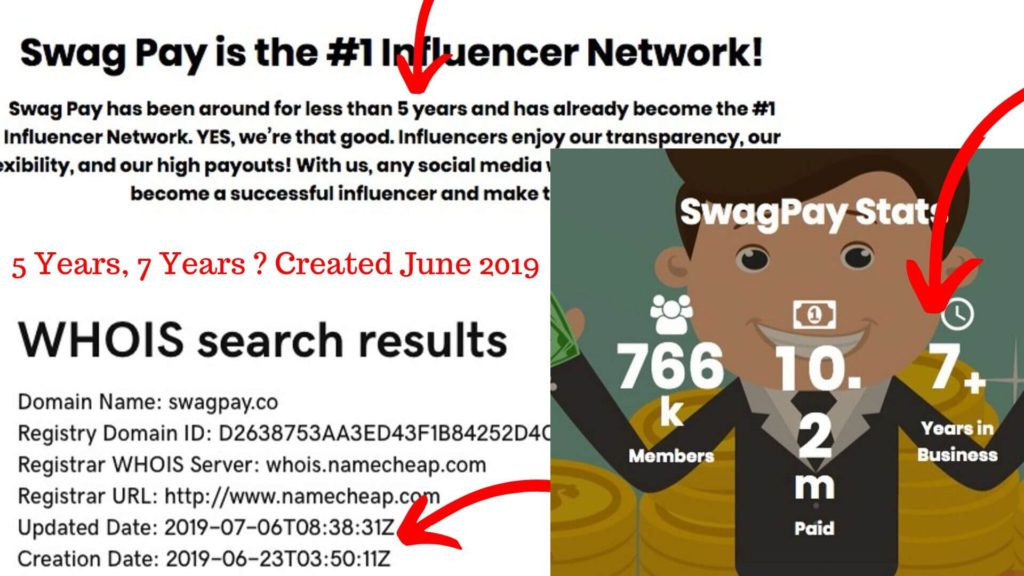 Here's a video from a user. She says she never got paid.
Swag Pay Conclusion 
First, I must compliment you for taking the time researching the legitimacy of any website, program or business.
It is important to review a program before buying it or wasting your time because there are so many scams online!
I hope this Swag Pay review will save you some time and money! Overall I would have to say, stay away and don't waste your time and money on SwagPay.
If you're looking to make money online, check out my Secret Weapon For Success below.
Secret Weapon For Success Making Money Online (Free Membership – No Credit Card Needed)
Here's My Secret Weapon For Success  Making Money Online
If you're serious about learning how to make money online and want to learn from a legitimate source. (1.5 million members strong)
Then check this out.
This is a 100% scam free and risk-free opportunity. You don't even need a credit card to sign up.
You probably found my website by searching for Swag Pay. Wouldn't you like to have an online business that people find in the same way?  
Be in business for yourself, not by yourself.
Imagine having the right tools, education, and support from successful entrepreneurs and creating a full-time income.
You don't even have to spend money on ads and promotions like most businesses.
Signup Today and discover new marketing tips, read powerful stories and case studies and get inspiration, find high paying commissions and so much more.
The Most Realistic Way For Regular People To Make Money Online.
Have you tried Swag Pay or any of similar sites? Let me know what Your experiences with them.
If you have any questions or just want to say hi, please leave any comments below.
Thanks,
Greg