CashOG Review $500/Day Scam Or Legit? The Truth EXPOSED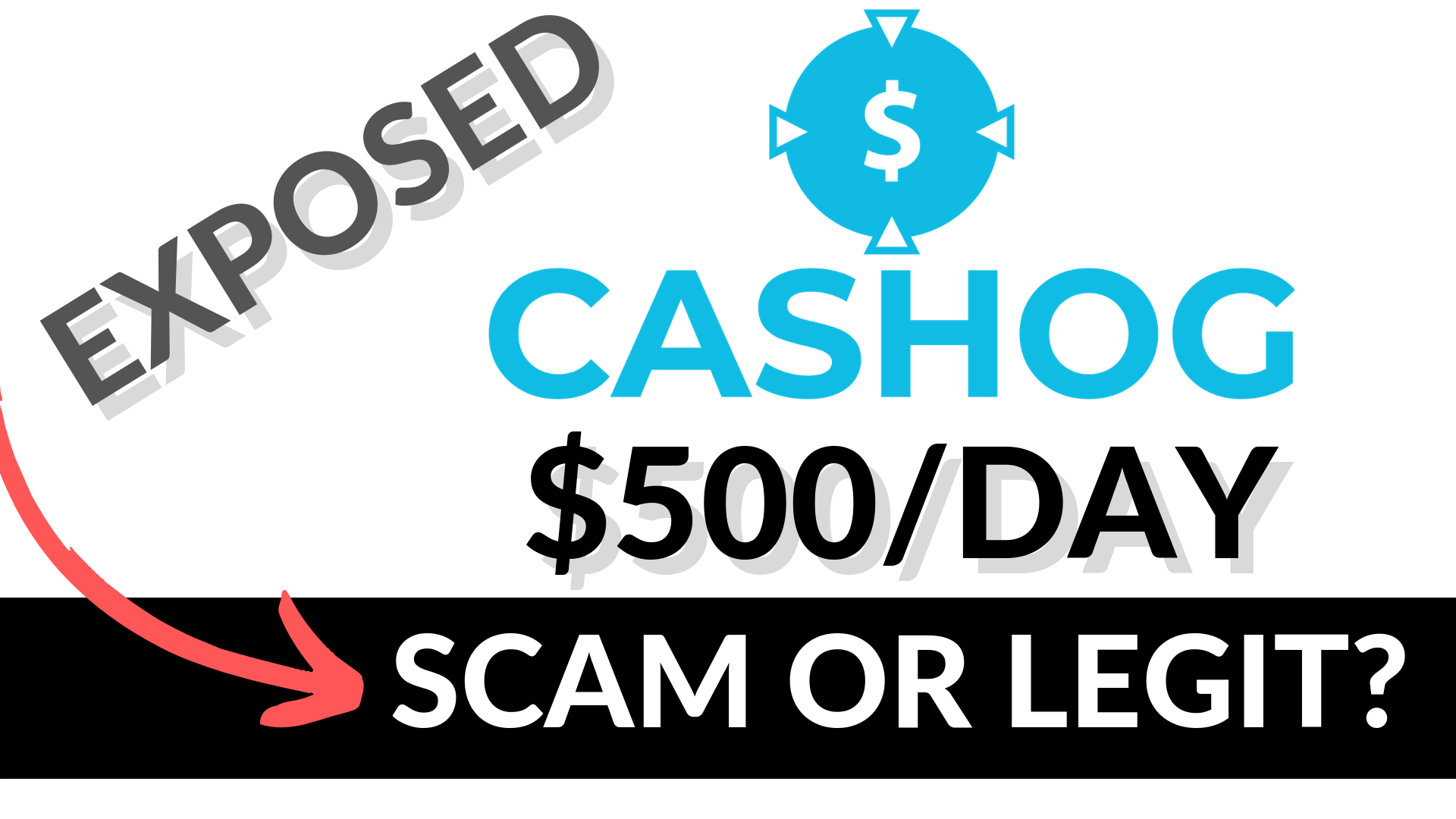 Is Cash OG a Scam or Legit? (2021) Cash OG Review  
Are you wondering if you can Make $500 your first day using this CashOG?
Can you really earn $25 just for signing and $1o more for each referral?
This seems too good to be true. How does CashOG make any money if they are giving so much away?
Let's take a closer look at how this works and if you can earn cash just for sharing links and completing offers.
My review of Cash OG will be detailed out in the following sections:
What Is Cash OG?

How Cash OG Actually Works & How They Make Money

Is Cash OG a Scam or Legit?

Cash OG Conclusion 

My Secret Weapon For Success Making Money Online 
Are You Trying To Make Money Online But Nothing You Try Ever Works? Check Out My #1 Recommended Way of Making Money Online  – Get A Free Membership Right Now. – No Credit Card Needed.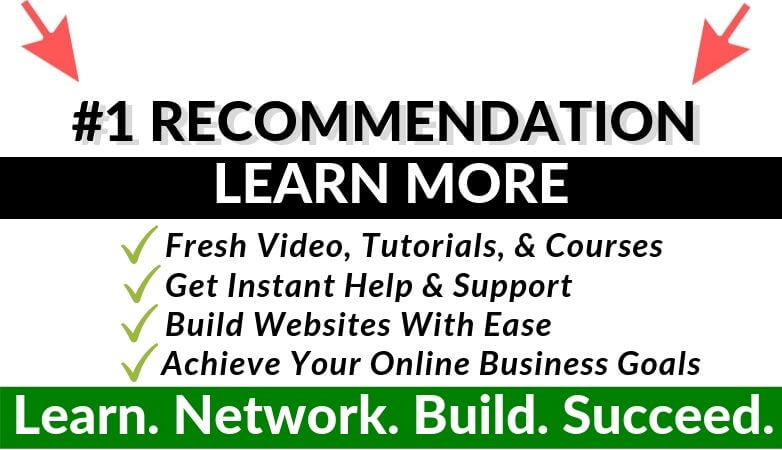 What Is Cash OG?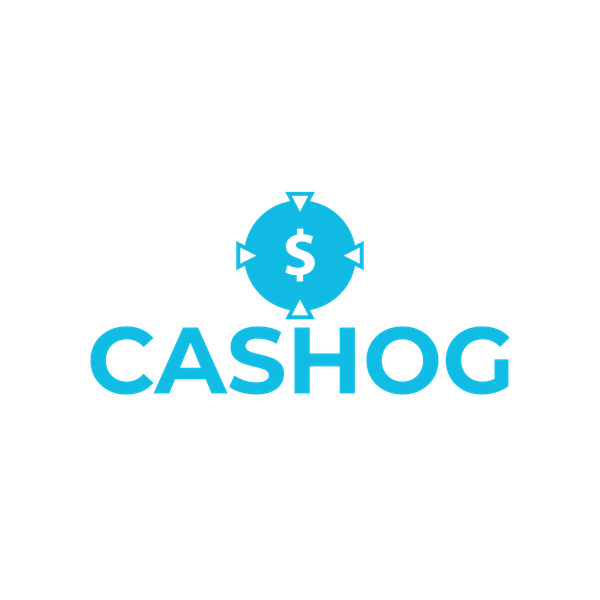 Product Name:

Cash OG

Headline Claim On Website:

Make $500 Today!

Product Type:

Earn money online by completing offers, referring friends, and completing tasks.

Who Is This For?

They market towards teens but it seems they are the only ones making money.

Price At Time Of This Review:

Free – But must pay to complete offers

Red Flags:

Yes. Fake Testimonials from Fiverr actors. + You Need $200 to cash out after wasting your time. 

Do I Recommend This?

No Here's

My #1 Recommendation

for creating a sustainable online income. (Free Starter Membership)
CashOG Shares the same business model as other websites like KashTree, SwagPay, ReferralPay (ViralDollars), RainMoney CloutPay, Paid4Clout, Kids Earn Cash, CloutBucks, and ViralMarket.
How Cash OG Actually Works & How They Make Money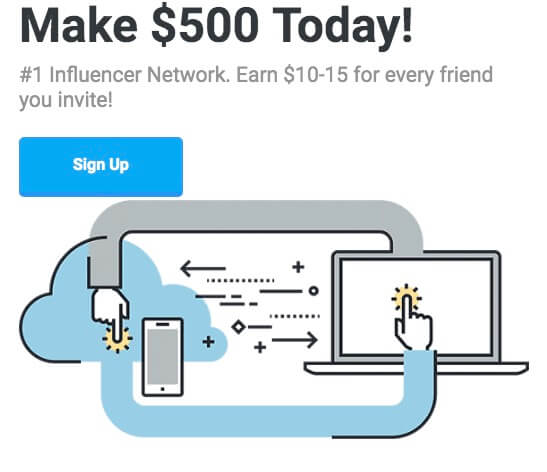 CashOG claims they will give you $25 just for signing up and $2 more when someone clicks on your referral link. In addition, you will get $10 when one of your referrals signs up. 
They also offer of $50 if you make a testimonial video promoting CashOG.
If this seems too good to be true, it's probably because it is.
They offer other cash incentives for completing tasks. These tasks include signing up for other companies products that you will pay for and they will profit from.
In short, CashOG is making money from affiliate marketing. While there is nothing wrong with doing affiliate marketing, Their business practice is tricking people into signing up for a website that never pays you.
Is Cash OG A Scam Or Legit?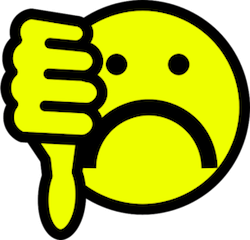 CashOG definitely has a shady business practice. They offer a high amount of cash for doing a little amount of work.
There have been hundreds of reviews saying they never payout, they only send you a verification that you have been paid.
They make a lot of claims and offer proof, but in reality, they are hiring actors on Fiverr to make testimonial videos for them. Just go to fiver.com and search for spokesperson's and you will see theses actors:
I definitely do not recommend this website. There are many other apps and websites you can use to make money online with, such as CashApp, VolKno, Product Tube, KashTree and other cash apps.
So-called testimonials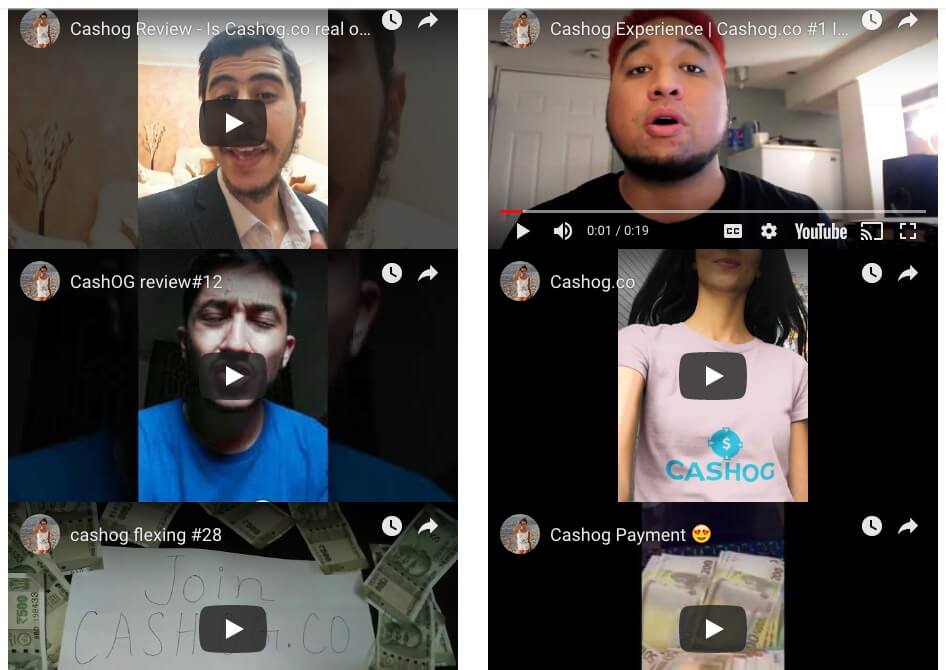 But just hired actors from Fiverr.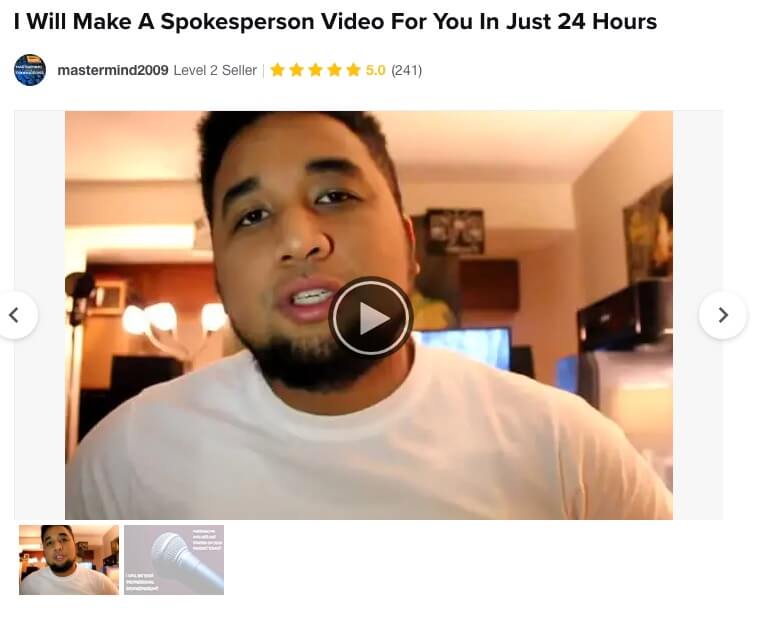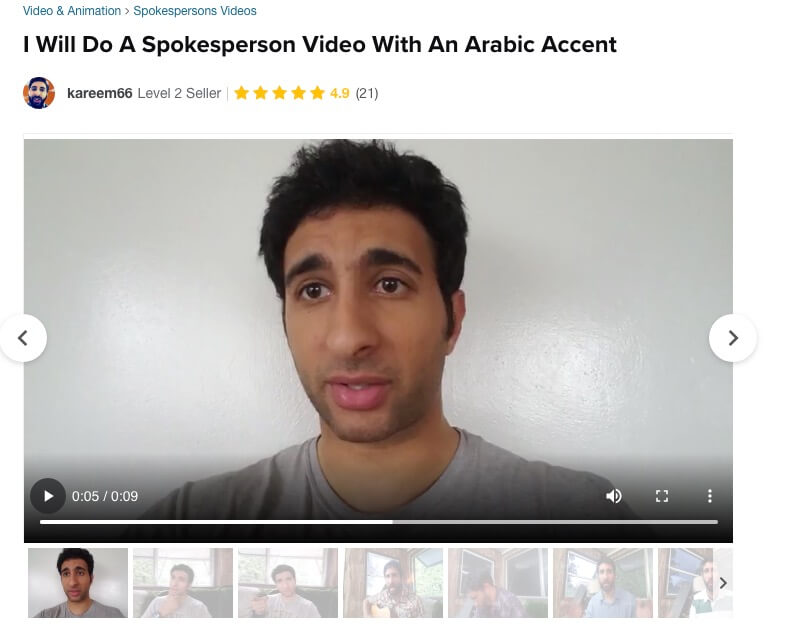 Cash OG Conclusion 
I hope this Cash OG review will save you some time and money! Overall I would have to say this is a Scam.
You won't spend any money unless you complete the offers they suggest.
If you refer friends, you're only sucking them into this shady website. If you complete offers in hopes of getting paid, you're making them money.
If you would like to learn how to make money online check out my number one recommendation below. (My Secret Weapon For Success – Making Money Online)
Legit Making Money Online Opportunities
My Secret Weapon For Success – Making Money Online
Here's My Secret Weapon For Success  Making Money Online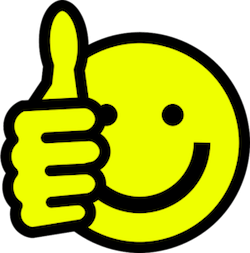 If you're serious about learning how to make money online and want to learn from a legitimate source. (1.5 million members strong)
Then check this out.
This is a 100% scam free and risk-free opportunity. You don't even need a credit card to sign up.
You probably found my website by searching for Cash OG. Wouldn't you like to have an online business that people find in the same way?  
Be in business for yourself, not by yourself.
Imagine having the right tools, education, and support from successful entrepreneurs and creating a full-time income.
You don't even have to spend money on ads and promotions like most businesses.
Signup Today and discover new marketing tips, read powerful stories and case studies and get inspiration, find high paying commissions  and so much more
The Most Realistic Way For Regular People To Make Money Online (Free Membership) at Wealthy Affiliate.
I have many bonuses waiting for you when you sign up with my link. Click the link below to find out more.
Have you tried Cash OG?
If you have any questions or just want to say hi, please leave any comments below.
Thanks,
Greg
CashOG
Free - Could cost you money if you complete offers