Deadbeat Super Affiliate Reloaded is the second version of Dan Brock's affiliate marketing course and is said to teach people how to make money online with affiliate marketing. So is the Deadbeat Super Affiliate a scam or legit? Let's take a look at this Reloaded Review.
Deadbeat Super Affiliate Reloaded offers three upsells right from the start. This review is focused only on what is called "Deadbeat Super Affiliate Reloaded" and not the other programs Dan sells.
Video Review
In the video below I take a look at the upsells, the bonus material, the WordPress Deadbeat theme, an overview of all the lessons, and more. I listed the time outline under the video if you want to skip ahead.
Break down of the video if you want to jump ahead.
00:00 Introduction
0:40 Deadbeat Up-Sells
2:54 Bonuses, Dead Beat WordPress Theme, and More
5:48 Is the Deadbeat Super Affiliate A Scam? A few thoughts.
6:40 A Look At The Training Videos. First Video Of Lessons
7:17 Overview of All Lessons
9:45 Final Thoughts
Deadbeat Super Affiliate Reloaded Overview
Upsells
There are a few upsell offers right after you sign up, you can skip them or upgrade to them after the fact. I didn't purchase any of the upsells. Here's a quick summary of what they are.
DeadBeat Traffic Blaster $47.
The Deadbeat Traffic Blaster Claims to:
It blasts out your articles to the hottest Web 2.0 sites like Tumblr, Blogger, WordPress and more for instant free traffic…
It "SPINS" all your articles into endless unique content and "drip feeds" it out for up to two full years without any effort on your part… and…
It posts your content for you (on total autopilot) on Facebook and Twitter, without you lifting a finger.
The Deadbeat Millionaire $97
Instant Affiliate Site Builder! $97 – This program is 20 preset websites, that are said to bring in lots of traffic. However, you will need to re-write the articles to avoid duplicate copies on the Internet. I do not recommend re-writing/respinning articles.
Deadbeat University $67 a month.
Direct access to Dan for personal training and the deadbeat community.
Deadbeat Bonus
Deadbeat WordPress Theme: This is a perry cool WP Theme if you just need a lightweight, no-frills, single product/service affiliate site. I built a new site using this theme and you can see it in action here. (Top 73 FL Studio Sample Packs)
48min Video LIVE WEB EVENT (REPLAY)
Get a Behind-The-Scenes Look at An Earning Deadbeat Affiliate Site, and Something NEW I've Been Doing to Get Serious Traffic…
This video is from 2015 and my main concern is that a lot of the techniques that Dan uses are gray hat and may not even work anymore. The video is from a live Google hangout and you'll want to skip ahead to about 10 mins in because Dan is trying to figure out the Google Hangout software.
Dan should have edited this video as there is another 10 min section where he keeps stumbling his words and needs to drink some water, which he eventually does.
The "Old" Deadbeat Super Affiliate
There are some differences in here and is worth checking out some of the resources inside.
Recommended Books for FREE
Not really a bonus since these are free to anyone on the web. – Dan says "These 2 physical books are both 100% free are like getting a behind-the-scenes look at how the magician does his magic. If you are serious about making to affiliate marketing your hobby or profession, you need both these books. You can get them free below"
DotComSecrets Book Review <<<<—  Get a Free Copy Now. (Start With This 1)
Get Expert Secrets Book
Dan's Amazon Coaching Webinars (Replays) – 2 videos over 90mins each.
Training Break Down
Introduction Video
In this brief introduction video, Dan speaks of the having the right mindset. This goes for anything in life or any kind of business you want to start. Having the right mindset is key to your success. Here he talks about staying positive and providing value in a negative world. Indeed, providing value to readers of your websites will greatly improve your success rate.
Lesson 1: Register For An Affiliate Network
How to register for affiliate networks like Amazon and MarketHealth.
Lesson 2: Choosing a Market
There are four primary markets where people spend money online. Each market has a variety of niches to choose from.
Lesson 3: More Niche Research
How to use the Google Keyword Planner
How to utilize the Adwords Tool and Amazon to conduct research
Lesson 4: The 60 Second Competition Check
How to determine if you can compete for high rankings in search engines
Lesson 5: Register Your Hosting And Domain Name
Where to register for a domain and web hosting
How to pick a domain name for your website
Lesson 6: Installing WordPress For "Deadbeats"
How to setup WordPress via QuickInstall
How to access the administration dashboard
Lesson 6b: Addon Domain Setup
How to add multiple domains to your hosting plan
Lesson 7: Basic WordPress Optimization
How to access the WordPress Dashboard
You can optimize your WordPress website by making a few, quick adjustments
Lesson 8: Installing "The Deadbeat Theme"
How to install "The Deadbeat Theme"
Lesson 9: Adding an Article
How to pick a product to sell
How to write an article
Lesson 10: Inserting Affiliate Links
How to insert affiliate links into your article
Lesson 11: "Stage 1" Link Building
How to use Fiverr to social bookmark your article
Lesson 12: Customizing "The Deadbeat Theme"
How to set up "The Deadbeat Theme"
Lesson 13: About Me
How to write an About Me page that adds legitimacy to your website
Lesson 14: Adding More Articles
How to write additional articles to increase your site's value
Lesson 15: Advanced Link Building
How to create link pyramids
Lesson 16: Introduction to Video
How to decide on a video-production method
Lesson 17: Creating A Video With VideoMakerFX
How to create your first video with VideoMakerFX
Lesson 17b: Using A Voice Actor In Your Videos
How to write a script using your article
How to hire a voice actor to create a video for you
Lesson 17c: Creating A Video Yourself
Lesson 18: Uploading Your First Video
How to upload your video to YouTube
Lesson 19: YouTube Channel Optimization
How to increase the value of your YouTube channel and videos
Lesson 20: Buying YouTube Views
How to increase your YouTube video rankings
Lesson 21: Distributing Your Video To Other Networks
How to drive traffic to your video using video sharing websites
Lesson 22: Mass Link Blasting For Non-YouTube Video Sites
How to further increase traffic to your video
Lesson 23: Final Thoughts
How to grow your business using the skills you've learned
Final Thoughts
Overall there is some cool information in this course and for the price you can't beat it, however, it does skip some very important SEO steps such as 8 Things That Successful Affiliate Marketing Websites Do.
There are three main upsells and he recommends 3rd party tools as upsells plus you will need to buy web hosting too.
Also, a lot of what Dan teaches involves hiring other people to do the work for you.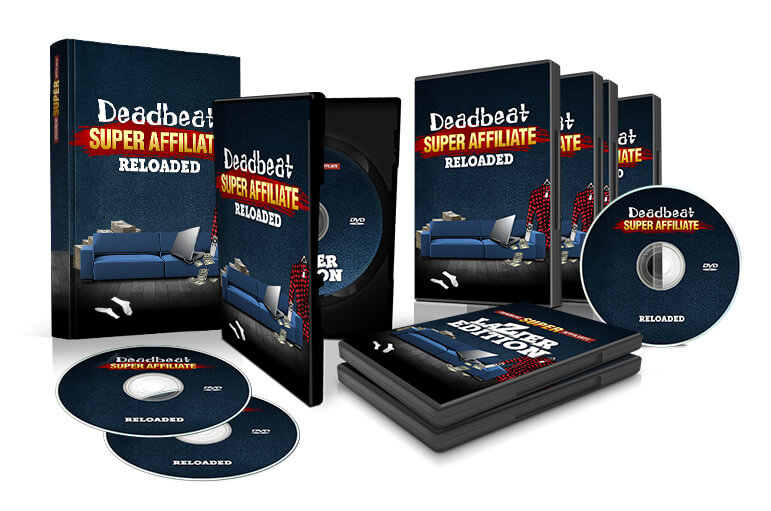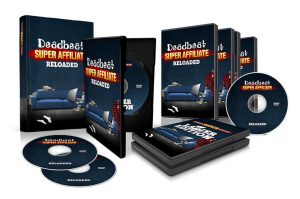 While Dan presents an in-depth look at his internet marketing strategies and has an excellent lightweight WordPress theme that's a great fit for a single product or service, he teaches gray hat SEO techniques that I would rather avoid and recommend you do as well.
Google is constantly changing its algorithms to defeat black and gray hat SEO methods. The reloaded course was made back in 2015 so it's unclear if these gray hat SEO strategies will even work.
I didn't buy any of the upsells but maybe will in the future. I'll keep you posted.
Overall the Deadbeat Super Affiliate Reloaded seems like a gateway to get you to join The Deadbeat Affiliate Millionaire Club for $67 a month. WA is much cheaper with not upsells and you can start for free. link below.
If you're looking for an all in one place to learn to affiliate marketing and host your websites check out my number one recommendation Wealthy Affiliate and learn how to make money online within a large network of successful marketers.
WA offers a Free Starter Membership, Web hosting, a domain platform, ongoing updated and live weekly training and so much more.
101 Reasons Why To Get A Free Wealthy Affiliate Starter Account Today! (An Inside Look at Wealthy Affiliate)
Related Posts
Income School Project 24 Review | 18 Reasons Why Affiliate Marketing Is The Best & Easiest Way To Make Extra Money Online | Free Affiliate Marketing Tools 10 Best For Your Online Life |